How to choose the best menstrual cup for you
The Mooncup team
The market for menstrual cups has exploded in the past few years. On paper, or more likely on Instagram, the little silicone cups look so similar. So, choosing the best menstrual cup for you can seem like a tricky decision. But not all cups are created equal, so we've put together this handy guide on what to look for and what questions to ask when you're considering making the switch.
To make the decision a little easier for you, we've also created a simple comparison chart of some of the more popular period cups in the UK to see who is ticking the right boxes, which you will find at the end of this article.
Which menstrual cup brand to choose?
There are many brands selling menstrual cups today. Important things to consider when choosing the best menstrual cup for you are your safety, your convenience, and your values.
As crazy as it may sound, period products, even internal ones, aren't subject to any special regulations in Europe. Misinformation about the safe use of menstrual cups is also widespread. It's not uncommon to see misleading, and at times dangerous, claims being made by inexperienced menstrual cup sellers or overzealous marketeers. It's always best to choose a reputable brand with official quality standards.
You will want to choose a good quality cup that is comfortable and reliable so that you can happily get on with your day. While most silicone cups are soft and squishy, some cheap cups can feel flimsy. These very soft menstrual cups don't tend to stay in place, meaning they can slip or get crushed inside your vagina which may make them more prone to leaks.
The Mooncup® is backed by over 20 years of menstrual cup expertise, customer insight and product know-how. Over two million Mooncup users swear by their trusted cup companion.
If you are making the switch to a period cup for environmental or ethical reasons, it is smart to look deeper into the company behind the brand. Do they manufacture in China and haul your cup half-way around the world? Is the product registered by the Vegan society? Is the packaging plastic-free and recyclable? If you want to check different brands now, head straight to our menstrual cup comparison chart. Otherwise, read on.
Do period cup quizzes work?
Many cup review sites provide free quizzes with an aim to help you find the best menstrual cup for you. It's worth stopping to consider that review sites make some of their money from earning an affiliate fee from the brands mentioned and recommended. The medical expertise behind the quizzes varies hugely.
It's also good to be aware that the number one menstrual cup quiz created by 'Put a Cup In It' is made for the US market, so it doesn't currently even feature most European period cup brands, including the Mooncup.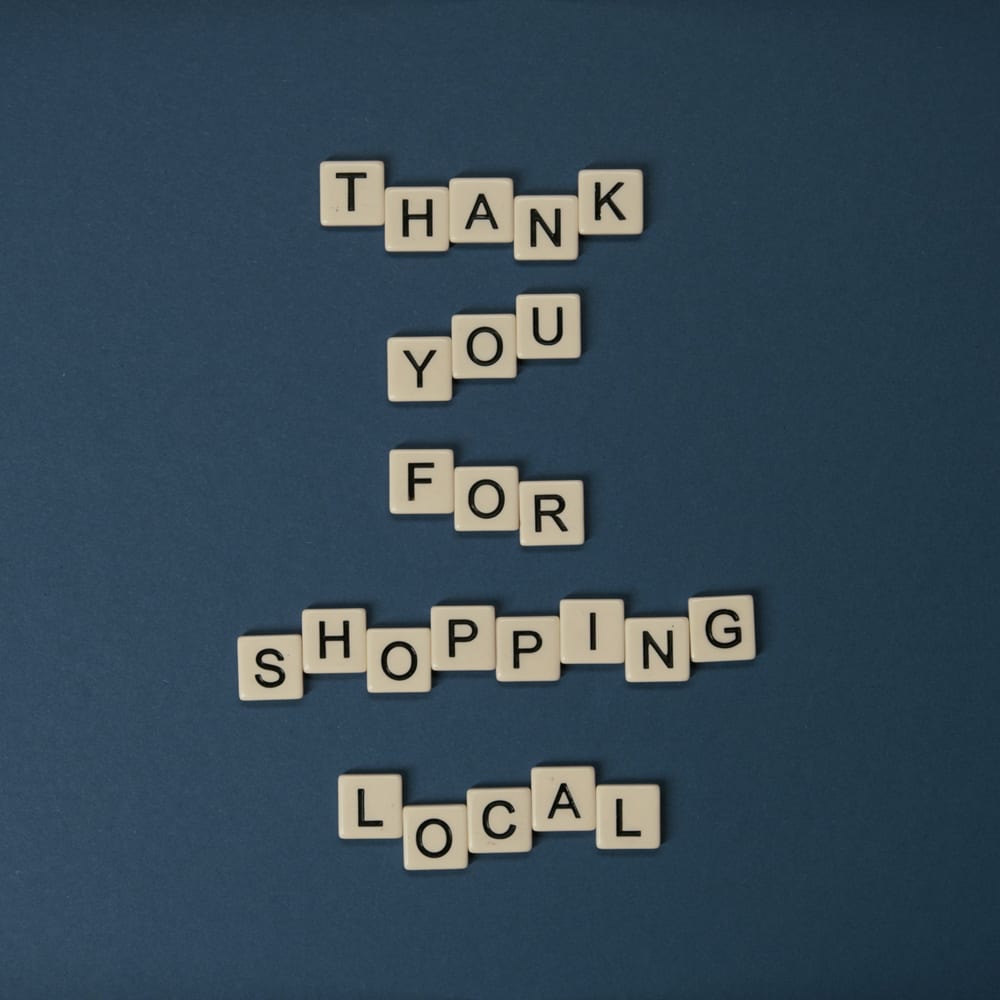 Where was your cup manufactured?
When comparing brands, an important question to ask is where is the cup manufactured? Is it made nearby or has your cup clocked up airmiles before it even reached your local chemist or supermarket? Have corners been cut in safety and quality?
Many period cups in the market are made in China. Environmental issues in China have been widely reported. It is the world's biggest emitter of greenhouse gases. While the Chinese government has taken steps towards more environmental practices, enforcement of the new regulations is poor. A recent study also found that Chinese factories had secretly released large quantities of an ozone-depleting gas into the atmosphere. This is in violation of the Montreal Protocol, an international treaty to phase out production of substances that damage the ozone layer.
While manufacturing in China can be environmentally problematic, there is a potential human cost to consider too. Many Chinese factory workers are subject to poor working conditions such as excessive and forced overtime, as well as severe health risks.
The Mooncup menstrual cup has always been made in the UK. As well as supporting local manufacturing, our proximity to the factory allows us to be closely involved in the production of your menstrual cup and, of course, means we can maintain a high standard of quality control.
Is your menstrual cup organic?
A menstrual cup cannot be organic, no matter what the brand name or packaging suggests. Sadly, not even the world of reusable menstrual products is safe from greenwashing and misleading claims. Green and brown packaging, pictures of leaves and words like 'organic' and 'natural' in non-food products can be deliberately misleading.
Silicone menstrual cups cannot be 'organic'. Organic substances are produced by, or found in, living things. Silicone can never be 'organic' as organic matter is made up of carbon. Therefore, it is impossible to have an organic silicone menstrual cup. If anyone's suggesting otherwise, think again…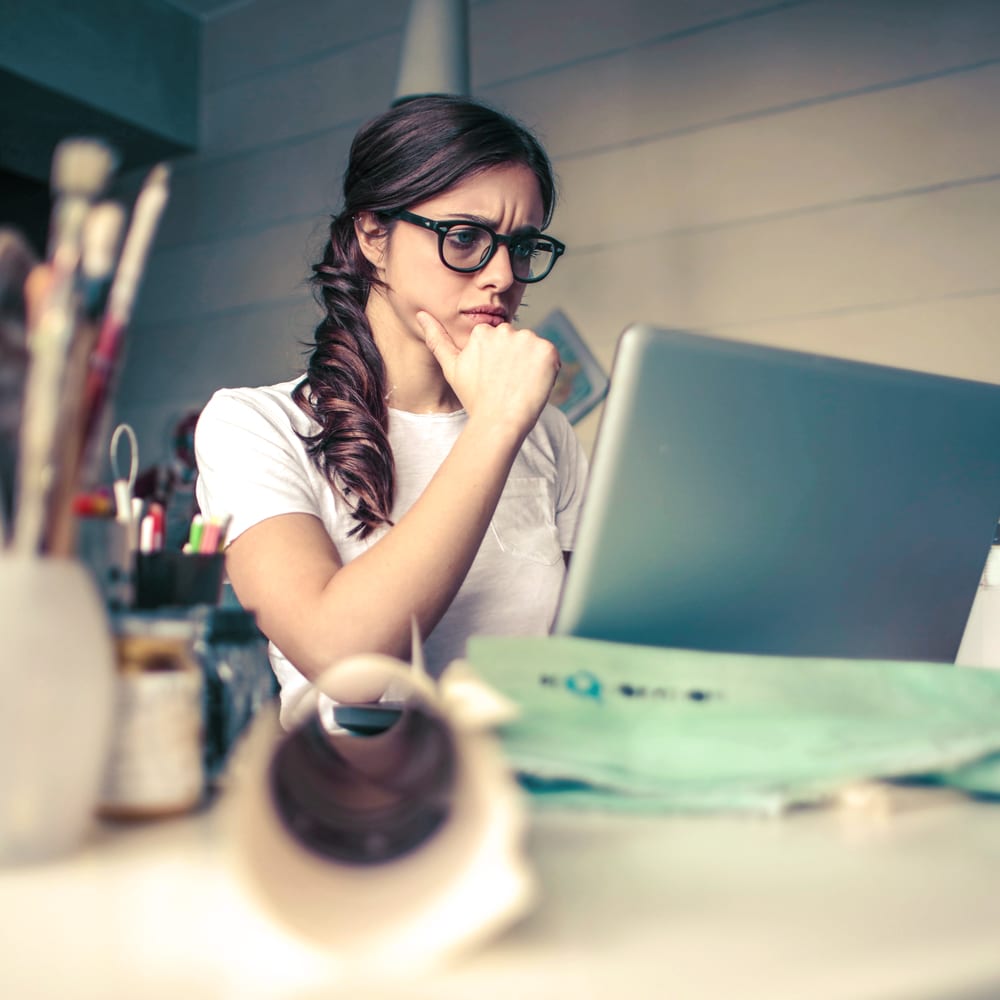 Are menstrual cups safe?
In 2019 the prestigious medical journal The Lancet published a comprehensive report about menstrual cups. One of the much-reported conclusions of the report was that 'menstrual cups are as safe and effective as tampons and pads'.
However, the lack of regulations regarding menstrual cups means the quality of cups varies wildly. While many cups are manufactured with medical grade silicone, some are made from food-grade silicone, which cannot be considered safe material for a period cup. And as mentioned before, not all countries have the same high standards of safety and quality within their manufacturing industries.
The Mooncup menstrual cup is made from platinum-cured, medical grade silicone to the highest quality standards. The Mooncup was also the highest rated menstrual cup following comprehensive research undertaken by the French Agency for Food, Environmental and Occupational Health & Safety (ANSES).
How long can you wear a period cup for?
There are many menstrual cups on the market that claim they can be worn for 12 continuous hours. At Mooncup, we have always stated that the Mooncup shouldn't be worn for longer than 8 hours.
Our recommendation to empty and rinse the Mooncup every 4 – 8 hours is based upon safe practice for users (and has nothing to do with the capacity of the Mooncup vs. other period cup brands).
Ultimately, this recommendation comes down to safety and hygiene reasons, to limit the risk of infections for our Mooncup customers.
It is also important to note that some regulatory bodies, such as the Therapeutic Goods Administration in Australia (TGA) and above mentioned French ANSES, state that a menstrual cup should not be worn for longer than 8 hours.
Your menstrual cycle will probably also vary from day to day, so a guideline of 4-8 hours is useful for most. However, you may need to change your cup more frequently if you have heavy periods to avoid leakage.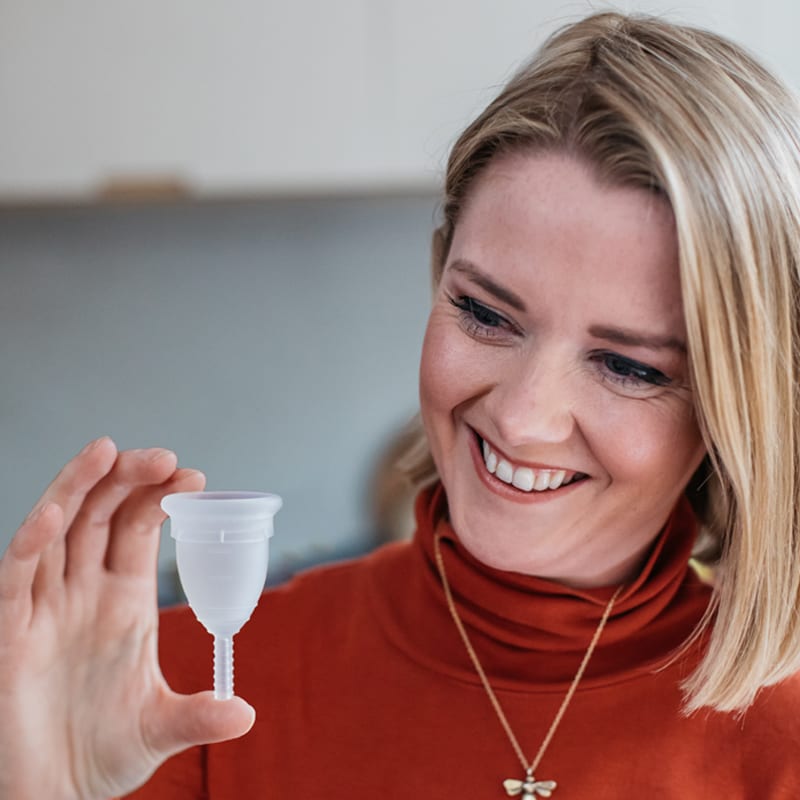 Customer care and safety
As with anything new, it can take a bit of time to get used to using a menstrual cup – we suggest on average up to three periods. Does the cup you're choosing have a dedicated customer advice service? Or are you having to rely on google or facebook groups for advice?
Customer care and safety has always been at the heart of what we do at Mooncup Ltd. We're here for your Mooncup journey. We offer a unique Advice Service run by medical health professionals who can be contacted with any Mooncup usage queries – here to help you make the switch.
Why buy one cup for your period when you can buy three in different colours?
Menstrual cups today come in all colours of the rainbow. Some even sparkle with glitter!
We have chosen not to add food colourings or pigments (or glitter!) to the Mooncup. This is for health, ethical, and environmental reasons.
A transparent Mooncup, made from natural and unpigmented silicone, can really help in observing your flow. We also believe that adding colour to the Mooncup would make something beautifully simple into something unnecessarily complicated. We also think the Mooncup looks great just the way it is.
Menstrual cup comparison chart
Choosing the right period cup can seem like a big task when there are so many available today. To make the decision a little easier for you, we've put together this comparison chat for some of the more popular menstrual cups in the UK. We hope it's helping you to make the switch.
If you have any further questions about the Mooncup menstrual cup, you can always reach out to our super friendly advice team run by medical professionals at [email protected].
| Menstrual cup brand | Mooncup menstrual cup | Organicup menstrual cup | Intimina menstrual cup | TOTM menstrual cup | Saalt cup | Diva Cup | Hey Girls menstrual cup | Lunette menstrual cup |
| --- | --- | --- | --- | --- | --- | --- | --- | --- |
| Menstrual cup brand | Mooncup menstrual cup | Organicup menstrual cup | Intimina menstrual cup | TOTM menstrual cup | Saalt cup | Diva Cup | Hey Girls menstrual cup | Lunette menstrual cup |
| Country of manufacture | United Kingdom | China | China | EU | USA | Canada | China | Finland |
| Material | Platinum cured medical grade silicone | Medical grade silicone | Medical grade silicone | Medical grade TPE (plastic) | Medical grade silicone | Medical grade silicone | Medical grade silicone | Medical grade silicone |
| Capacity | 29.3 ml (A) /28.8 ml (B) | 30 ml / 25 ml / 17 ml | 32 ml /28 ml / 23 ml / 20 ml | Unknown | 30 ml / 25 ml / 15 ml | 32 ml / 30 ml / 20 ml | Unknown | 30 ml / 25 ml |
| Customer care by medical professionals | Yes | No | No | No | No | No | No | No |
| Vegan certified | Yes | Yes | No | Yes | No | No | No | Yes |
| Packaging | Plastic free & recyclable | Plastic free & recyclable | Cardboard box with a plastic window | Cardboard box | Cardboard tube with a plastic window | Recyclable | Cardboard box | Recyclable with bioplastic window |
You might also be interested in:
Top menstrual cup tips for a first-time Mooncup® user
4 Perimenopausal Women Review the Mooncup®
What kind of person uses a Mooncup?!?
How is the Mooncup® menstrual cup environmentally friendly? 10 reasons
Interested in buying the Mooncup menstrual cup? Head to our reviews page to check out what #RealMooncupUsers have got to say about it. Or buy yours here.