Menstrual Cup Safety & Effectiveness – Mooncup Respond To The Lancet's Report
Mooncup Ltd
It's great that menstrual cups are being discussed across the media thanks to the prestigious medical journal, The Lancet, publishing a comprehensive report collating studies and data about menstrual cup use from projects worldwide. At Mooncup Ltd, we're proud to have participated in several of the cited projects from Kenya to Nepal, and the UK.
Ultimately one of the conclusions of the report, celebrated in much of the coverage, was that 'menstrual cups are as safe and effective as tampons and pads'. Over the years, Mooncup® users have described the Mooncup menstrual cup, not only as "safe and effective", but "healthier", "empowering", "comfortable", "greener", and, quite often "life changing".
Still, as we know, we have a long way to go! Only 11-33% of women asked within high-income countries were even aware of menstrual cups. A notable lack of information about menstrual cups was found in many of the 69 educational resources investigated in the report too.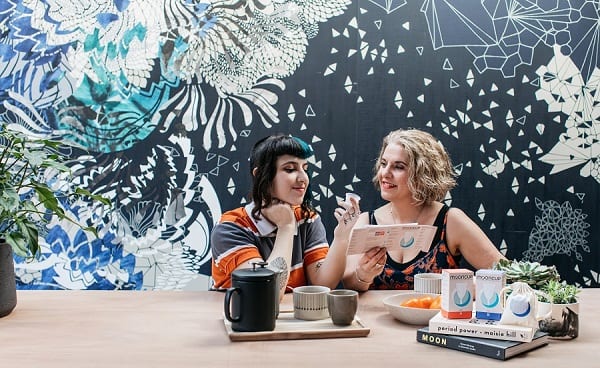 How to choose the right menstrual cup
As manufacturers of the first silicone menstrual cup in the world we have been raising awareness of the benefits of menstrual cups since we started in 2002.
In some ways, the fact that there are 199 brands of menstrual cups mentioned in the study is immensely rewarding – our work has been instrumental in creating a tipping point at which menstrual cups have become the third menstrual product choice. But at the same time it raises some key issues. With so much choice out there how can you possibly know which cup to choose?
As a company with customer care and ethics at its heart, we're keen to explain some of the real differences between cups, if you're thinking about making the switch.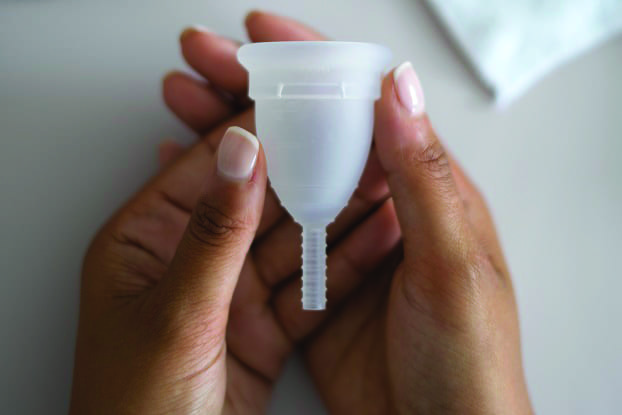 While regulatory and quality standards clearly don't make for a sexy read, it's important to understand why they matter… 
Mooncup Director, Eileen Greene, explains:
"In many parts of the world including the EU, sanitary products including menstrual cups are considered as ordinary consumer products and not subject to any special regulations. Many people may find this surprising for a product of such an intimate nature. Meanwhile, in many other countries menstrual cups are classified as medical devices. This obliges manufacturers to register with the relevant authorities and follow strict guidelines.
"Manufacturers registered with regulatory bodies must report any 'serious adverse events' related to their products. This could, for example, include sharing any reported incidence of TSS,  five reports of which were mentioned in The Lancet Report. Conforming to these requirements can help to safeguard customers, and ensure that any potential health risks or trends are brought to the industry's awareness.
"Mooncup has been registered with the FDA since 2006. This registration requires the reporting of any serious adverse events to the MAUDE system referred to in the report. Manufacturing in a clean room in the UK in an ISO 13485 certified factory is another strong assurance that Mooncup remains the high quality trusted product that it is."
When it comes to using a menstrual cup, Customer Support really matters
Another interesting finding in the Lancet study is that there is a 'familiarisation phase' or 'learning curve' involved in getting comfortable with using a menstrual cup. 'Peer support' is noted as playing a real part in successfully adapting to using a cup. That's why at Mooncup we're not just there when you buy the Mooncup. We are here to support you in getting used to it.
We're committed to supporting new users and provide an advice service run by medical health professionals. They offer exceptional bespoke advice to help you on your way.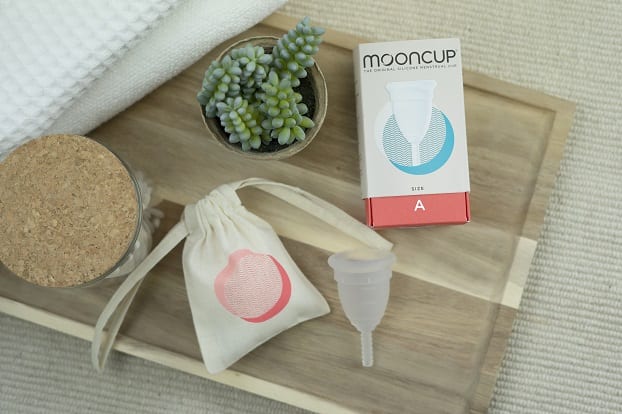 Eco-friendly menstrual cups
Mooncup Ltd was the first sanitary product manufacturer in the world to be certified as an ethical business. The company was founded, not primarily because a reusable menstrual cup seemed like a great commercial opportunity, but because we believed deeply in its capacity to reduce environmental damage and improve our experience of periods. And we still do.
The Mooncup® is a non-plastic cup. It's packaging has been plastic-free since the beginning, way before single-use plastics were on the mainstream agenda. And we have chosen to not add colours or generate unnecessary repeat purchase products such as feminine care washes. Our ethos is quite simply less is more.
As consumers, we are always being encouraged to buy more products and told that we should replace those we already own with new ones. As a reusable menstrual cup, the Mooncup gives you the chance to step out of the cycle of consumerism in at least one area of your life. This is one of the reasons that so many love the product.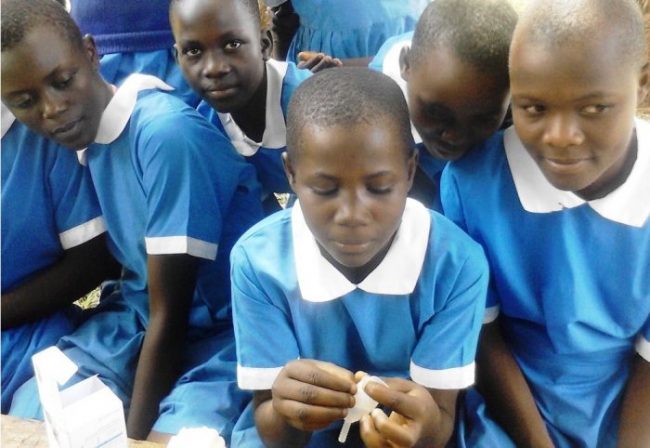 Supporting menstrual health and environmental education projects globally
Mooncup Ltd is proud to support many charities and not-for-profit programmes in the UK and worldwide. Since 2005, we've been working with projects globally, providing heavily subsidised menstrual cups to projects that we are confident offer the optimum conditions for long term success. These include an access to clean water; beneficiaries truly being open to using a reusable internal product; and there being local peer support offering expert advice about Mooncup use.
To date, we have been moved by the positive outcomes from UK to Nepal and Kenya. We have heard from young girls expressing a renewed ability to cycle and feel free, thanks to no longer having to use rags. There has been a promising reduction of incidents of Bacterial Vaginosis in girls using the Mooncup participating in the KEMRI project in Kenya, as mentioned in The Lancet's report.
When you buy a Mooncup®, you're not just supporting an Employee Owned ethical business committed to manufacturing locally. You support extends to projects with hugely grateful beneficiaries for whom the Mooncup makes a significant positive difference in the UK as well as globally.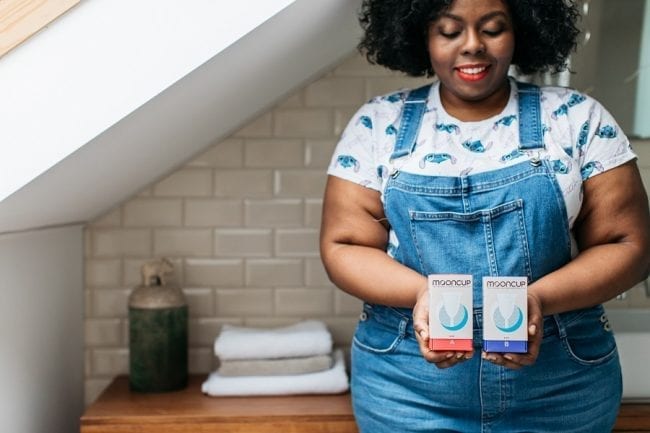 What to look out for when choosing a menstrual cup
At Mooncup, we're often contacted by customers who realise they've been tricked into buying a fake or cheaply manufactured cup. Unless you buy a reputable brand from an authorised retailer there's a chance that you (and your vagina) might not be as satisfied with your purchase as you expected.
If you're new to menstrual cups and want to give one a go (obviously we'd recommend the Mooncup!) here's what to look out for:
What determines high menstrual cup quality?
Is the silicone safe?

Some cups are being made from food-grade silicone which cannot be considered a safe material for a menstrual cup. Look out for the materials listed and trust your instincts; misinformation is rife when it comes to the new wave of cheap menstrual cups on the market.

Is the menstrual cup plastic?

It's easy to assume that using a menstrual cup will mean you're having a completely 'plastic-free' period. Meanwhile, many menstrual cups on the market today are made from TPE (thermoplastic elastomer) which is, in fact, a plastic itself.

Where is the cup manufactured?

Another point to consider is where your menstrual cup is manufactured. Unfortunately, not all countries will have high standards of quality within their manufacturing industries, nor will they be conducting ethical trade practices in all instances. The Mooncup is manufactured in the UK to the highest quality standards.

Does the cup have a dedicated customer service team?

As with anything new, it can take a bit of time to get used to using the Mooncup – we suggest on average up to 3 periods. Does the menstrual cup you're choosing have a dedicated customer advice service?

Does the menstrual cup contain dyes or additives?

The addition of food colouring dyes or pigments may compromise the health, ethical and environmental benefits of a menstrual cup. A transparent cup can also really help in clearly observing your flow.

Is the cup regulated?

It's important to check whether the menstrual cup you're choosing is registered with a regulating body.

Be aware! Some cups may claim to have a "CE mark" – commonly known as a certification mark to indicate health, safety and environmental protection standards for products sold within the European Economic Area. The problem is, menstrual cups aren't actually regulated in this way. If there IS a CE mark on your cup it could be the China Export symbol – which looks almost identical!
Read more on the Mooncup blog:
Top menstrual cup tips for a first-time Mooncup® user
8 Menstrual Cup MYTHS To Look Out For
Make sure your Mooncup® is the Real Deal