Mooncup press area
Welcome to the Mooncup press area, where you can find our latest press releases, visual assets, and more information you will need when communicating about the Mooncup®.
Please don't hesitate to reach out to [email protected] with any questions, or if you need anything else.
Mooncup Press Releases
Download our latest press releases:
More press releases are also available on request – please contact [email protected] if you need any more details. Product images and resources are also available in other languages.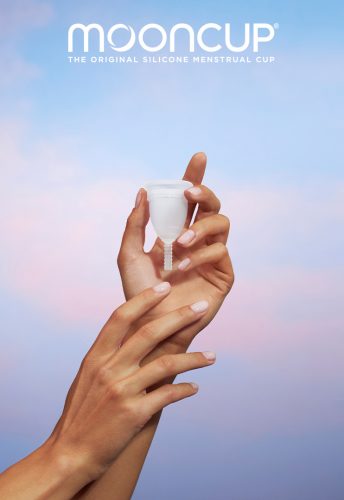 Mooncup Images
Please reach out for any more hi-res images, and please specify the size & spec you need.
Mooncup videos
Head to our YouTube channel to explore all Mooncup videos, many of which are available in multiple languages.
There you will find: Mooncup® usage instructions, stories from our #RealMooncupUsers, advertising campaigns, videos uncovering the benefits of switching to a Mooncup menstrual cup, and more!
Useful information
You may find the following pieces of information useful when writing your article or blog post. Please get in contact by emailing [email protected] if you have any specific usage questions.
Mooncup® – a better way to bleed
Linking to our website
When you include a link to our website mooncup.co.uk could you please use the words: Mooncup menstrual cup
Our trademark
Please could you use this symbol: ® after your first mention of the Mooncup.
Toxic Shock Syndrome
TSS is a complex and rare disease. If you'd like to learn more please read our FAQ – Can you get TSS from using a menstrual cup?