2017 – Year of the Period!
Mooncup Ltd
This time last year, at the end of 2016, we were reveling in the strides that had already been taken to break down the stigma surrounding menstruation. With inspirational people like Kiran Gandhi free-bleeding through the marathon, artists like Rupi Kaur posting images of period blood stains, and Olympic Chinese swimmer Fu Yuanhui talking openly about how menstruation affected her performance, we could see the taboo was beginning to crack…
Today, as we stand at the beginning of a new year we can look back at what has been one hell of a ground-breaking year, both for Mooncup, and periods in general!  For 15 years, we've been committed to transforming the conversation around periods.  And we're delighted to see the times are finally changing.  It seems that people are speaking out more than ever before to normalise periods and more and more people are making the switch to using the Mooncup.  It's been a year when even mainstream advertising has dared to break free from the shame ridden messages of the past and people have taken a lighter approach to talking about periods, ridding them of associated negativity.
And though things are changing for the better it's vital we keep on speaking out. The year also saw a 12 year old girl in India take her own life because she was made to feel ashamed about her period and period poverty hit the headlines in the UK with British girls missing school because they couldn't afford sanitary protection…. We mustn't forget there's still a long way to go.
Still, the foundations are set for more victories ahead and we're committed to leading the way.  'Period' is no longer a dirty word. In fact, we might go as far to say that periods are having their moment!
Let's take a look back at 2017 – "Year of the Period" and all it had to offer…
January – Women's Marches around the world following Trump's inauguration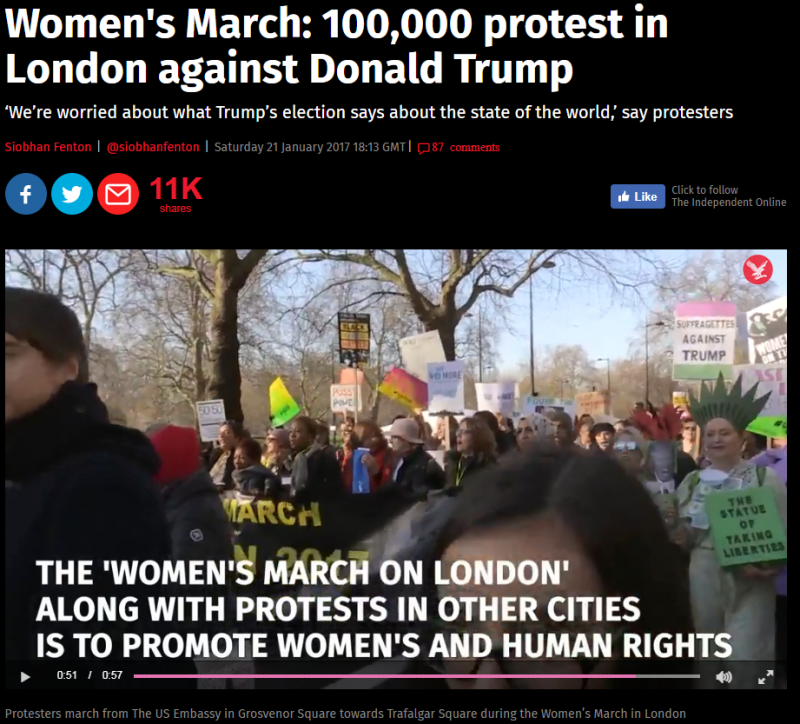 The year begins with Women's Marches taking place around the world,
as people take to the streets to stand up in solidarity for gender equality.
A sure sign that we're set for a vocal year ahead.
January – Mooncup launches Period Drama campaign
To kick off the year we launch our latest campaign 'Mooncup Period Drama'.
With a touch of humor, the film shines a light on the drama
of disposable sanitary products, inviting us to leave the past
behind.
March  – Period Poverty in the UK hits the headlines
Period Poverty hits the mainstream news,
raising consciousness and lending momentum to tackling the problem.
March -International Women's Day: Strikes and protests around the world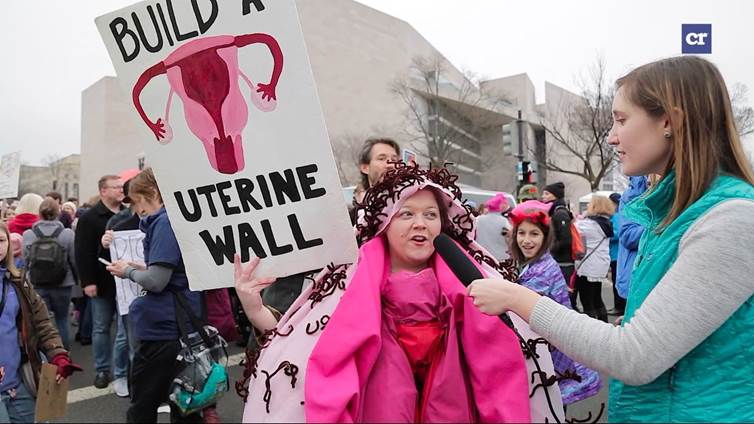 More protests take place in March to mark International Women's Day.
IWD has grown from a labour movement with its roots
in a 1908 protest, to a UN-recognised annual event.
April – Loose Women's Kaye discovers Nadia's Mooncup in the dishwasher!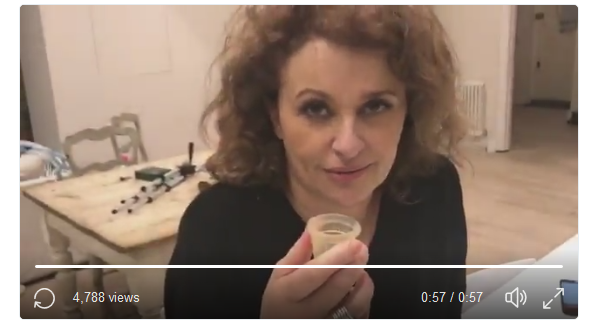 April 2017 sees Loose Women's Nadia and Kaye talking
openly about menstruation. The video, which features Kaye finding
Nadia's Mooncup in the dishwasher, has more than 90k views on Facebook.
Though we don't recommend cleaning your Mooncup in the dishwasher it's
clearly a great conversation starter
May – Chella Quint launches #periodpositive schools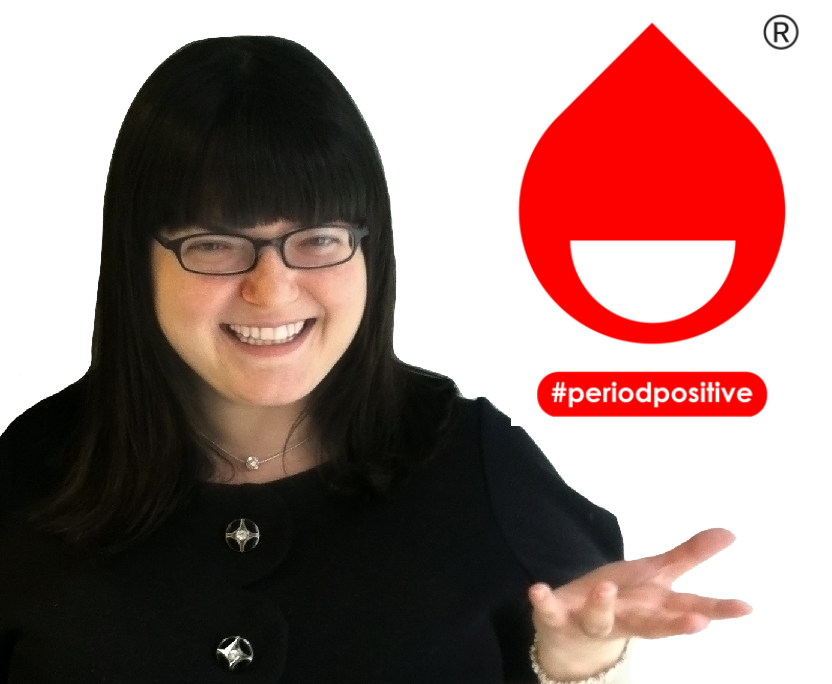 The marvelous Chella Quint launches #periodpositive schools  –
which encouraged shame-free education on menstruation for all. You can find out more about
the great work that Chella is doing to smash period shame on her website www.periodpositive.com
June – Mooncup Period drama advert hits TV screens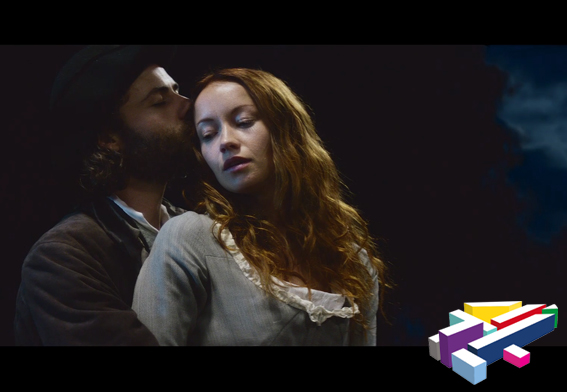 In June 2017 our Period Drama film hits TV screens on the All4 network
– a first in Mooncup history! Many British viewers discover the Mooncup menstrual cup
for the first time in show ad breaks from 'The Handmaid's Tale' to 'Naked Attraction'
taking the Mooncup message to a whole new level!
May –  Aranya Johar performs her spoken word piece for Menstrual Hygiene Day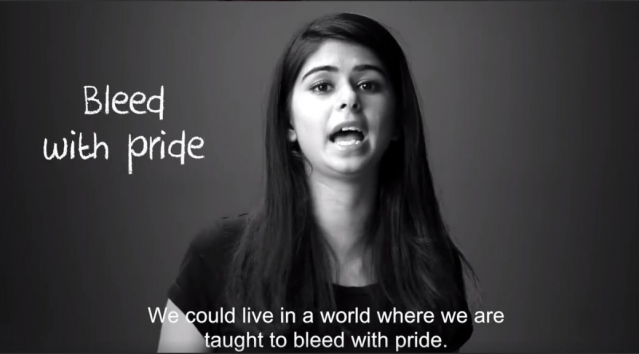 Poet and activist Aranya Johar performs a powerful piece called Bleed Without Violence for Menstrual Hygiene Day.
"We could live in a world where we are taught to bleed with pride. In a world where
something so common and natural doesn't force us to hide.
In a world where we celebrate the only blood that bleeds without violence"
July – #PlasticFreePeriods video from City to Sea goes viral
Did you know the average menstrual pad contains as much plastic as four carrier bags?
The fantastic City to Sea releases their Plastic Free Periods video to raise
awareness on plastic pollution caused by disposable menstrual products.
Watch and share this film to get the flow-down on plastic-free periods
and celebrate the rise of reusables!
July  – The Scottish government introduce free sanitary items for those in low-income households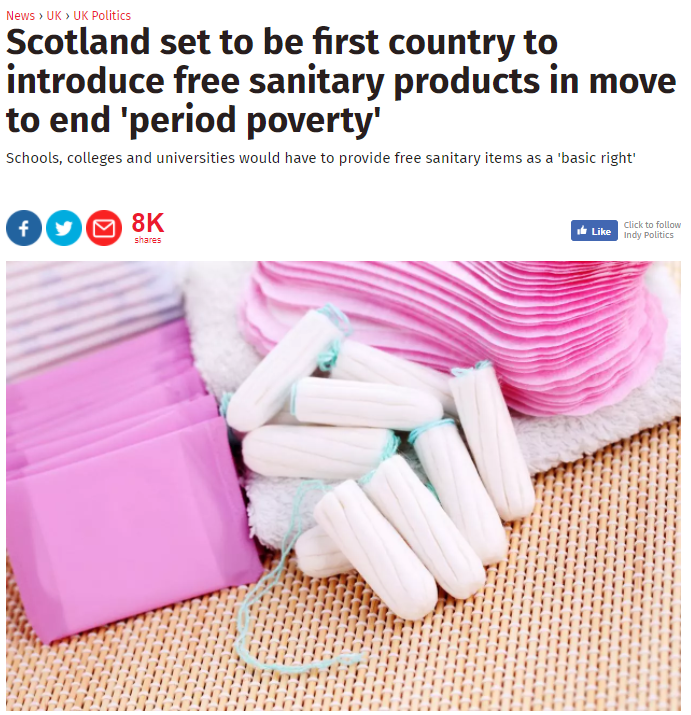 Scotland becomes the first country in the world to introduce a pilot scheme offering
free sanitary products to low income households.
August –  Pravin Nikam the 'Period Man'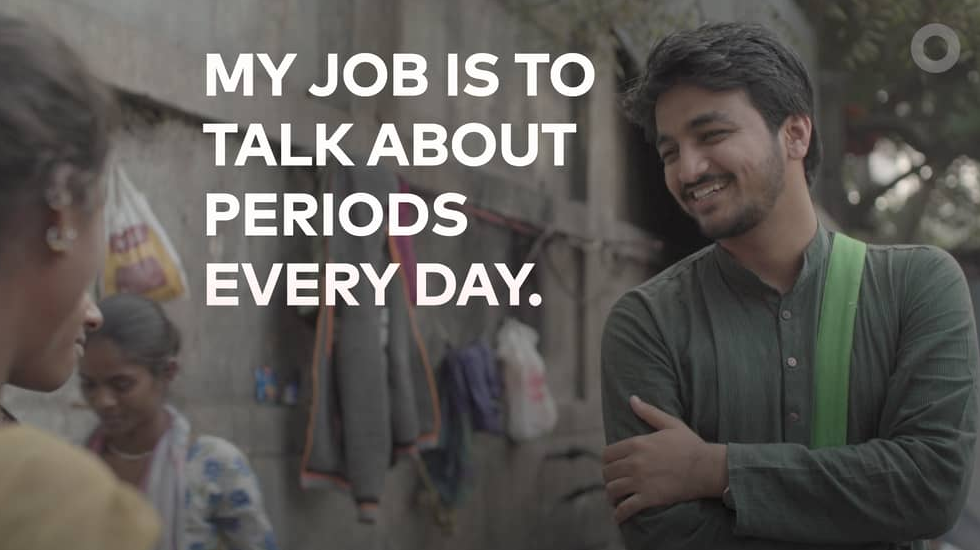 Pravin Nikam the 'Period Man' reaches out to his community in India to
discuss menstrual health, helping to break the taboos surrounding menstruation.
Nikam has trained over 10,000 men and women in rural areas on dispelling myths and raising awareness on the subject.
Watch the full video and find out more about this inspirational young leader.
August – Nepal criminalises the practice practice, known as chhaupadi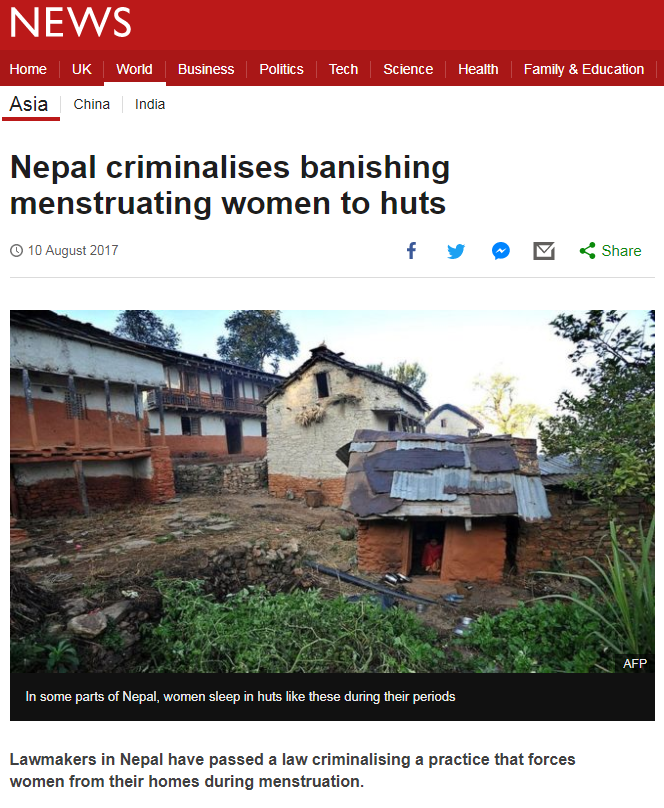 Chhaupadi was formally outlawed by the Nepalese government in 2005 but no penalties
were put in place, and it still continues in remote western rural areas of Nepal.
Although it has now been criminalised this will only come into effect in August 2018.
The deaths of women who have been banished to huts while menstruating
were reported in the news, with the most recent death reported in January 2018.
October – Women in Kenya discuss using the Mooncup menstrual cup in BBC radio programme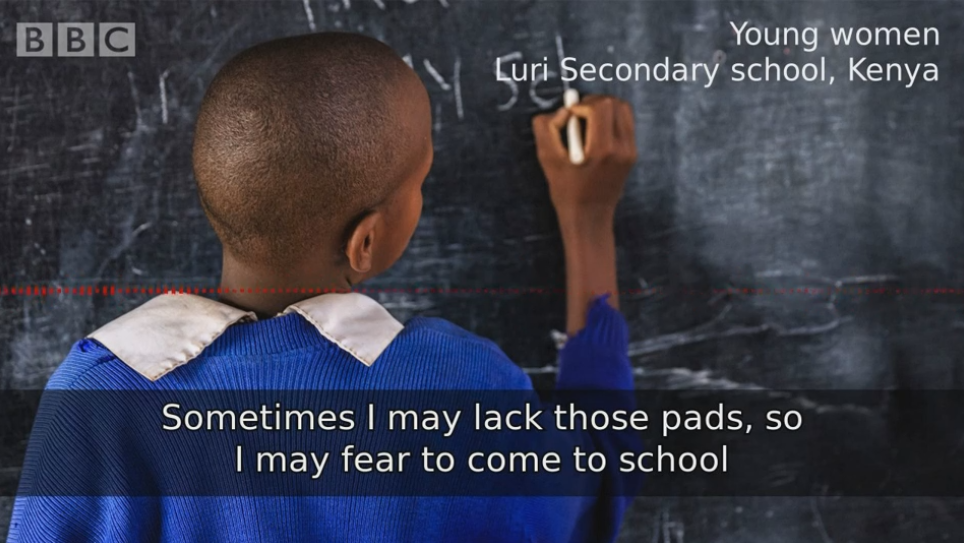 The BBC World Service programme reveals how young women's lives in Kenya
are being transformed by the Mooncup menstrual cup. You can listen to the documentary
in full, or listen to a short clip.
October – Eco- alternatives continue to shine in the mainstream news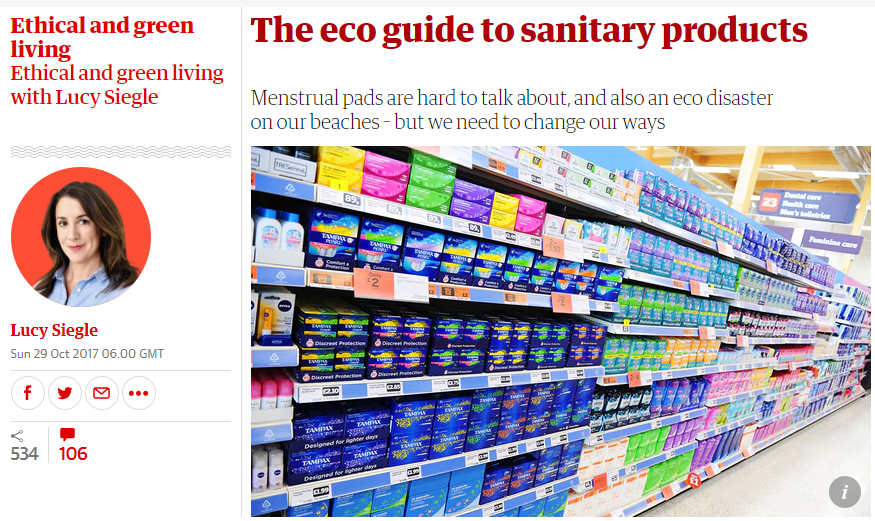 As Blue Planet 2 shows on the BBC there is a further wave of attention
on the 'eco disaster' caused by disposable sanitary products. Environmental journalist
Lucy Siegle speaks out in The Guardian.
November – Mooncup featured in Stylist magazine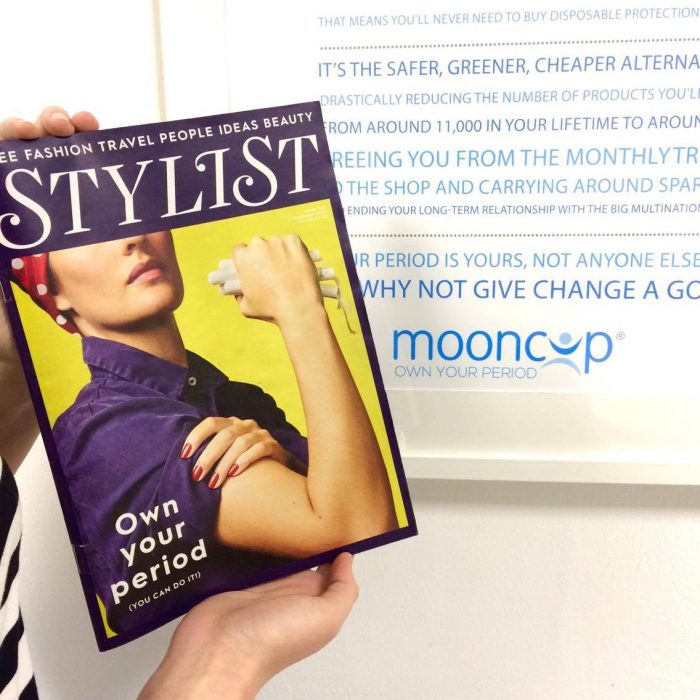 Stylist magazine features the women spearheading the Period Positive
movement including the Mooncup® menstrual cup! Read the full article written by Lizzie Pook.
November – The first television advert showing period blood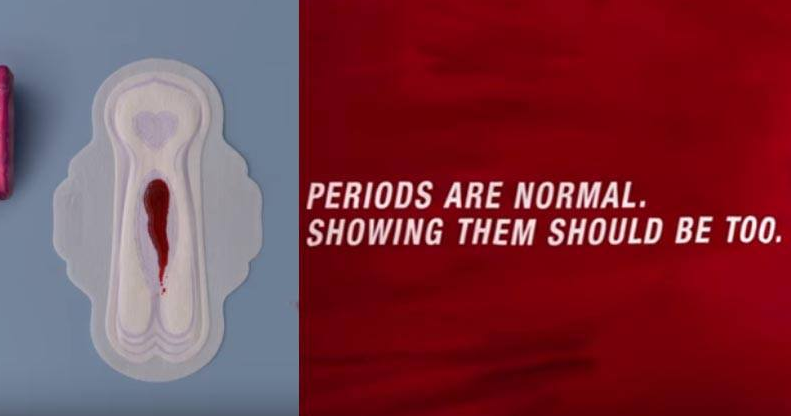 Finally catching up with the times, 2017 saw the first mainstream sanitary product advert that depicted
period blood, hopefully marking the end of blue liquid on our screens! The advert which was
created to advertise Bodyform sanitary pads was shot by cinematographer
Monika Lenczewska and director Daniel Wolfe.
December – The Ruby Darlings release their latest music video, featuring the Mooncup!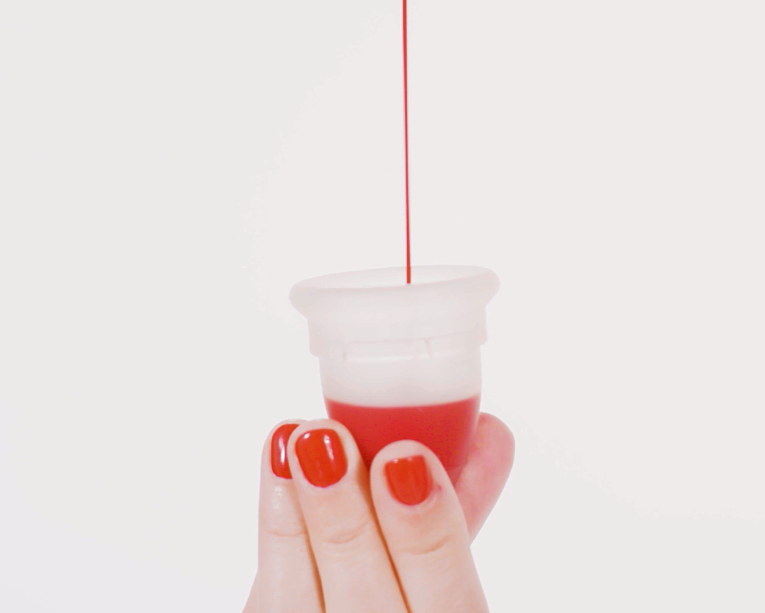 Lily Phillips & The Ruby Darlings release their latest music video The Mooncup Song! Sassy comedian
Phillips believes comedy is a fantastic way to release the stigma surrounding
certain taboo subjects- and we totally agree!
December – Green Party Councillor Kim Long talks about Period Poverty and the Mooncup in her Maiden Speech

Green Party Cllr. Kim Long talks about Period Poverty in her Maiden Speech.
She took the Mooncup menstrual cup along with her to educate people about the alternatives!
December – Conversation about 'period blood' Channel 4's First Dates

Our Marketing Assistant Lucy features on Channel4's First Dates. Speaking openly
about how much she loves working at Mooncup HQ, she candidly mentions 'period blood' at the dinner table –
proving that, for her, there's no shame when menstruation falls into conversation!
You can read more about Lucy's experience in her post Should you talk about periods on a First Date?
December – Protest in London calls on the government for #FreePeriods

Ending the year with a bang, the protest led by Amika George and organisers
from The Pink Protest called for free sanitary products for the poorest in society.
We attend the event to 'soak up' the period-themed atmosphere!
With a fantastic range of speakers from Guilty Feminist's DeborahFrances-White
to activist and fashion model Adwoa Aboah  – the audience are urged to speak
about their periods without shame.
Bring on 2018, we're ready for you!