The tickets are paid for, lifts have been shared and your backpack is dusted off for another year at least. It's festival season and who knows, the sun may very well be shining. In this blog post we are taking…
READ MORE
Kayaking South America's Essequibo river – Adventurers mission to 'Leave No Trace'
Mooncup Ltd
All-female trio are attempting a world first expedition to kayak one of South America's longest rivers.
On the 1st February 2018, three leading British female adventurers started their attempt at a world first expedition to paddle the third longest river in South America – the Essequibo in Guyana. During the expedition they will be keeping as light a footprint as possible as sustainability is something which all of the team find hugely important. Among other important items on their kit list, they've chosen to include the Mooncup menstrual cup to ensure they travel as light as possible without leaving any trace of their presence behind. The women will also be taking along rations from Firepot and 100% natural nutritional supplements from Nuzest.
Laura Bingham, Pip Stewart and Ness Knight will start their journey in the interior of Guyana at the true source of the river. They will then paddle inflatable kayaks for 1,014km until the river flows into the Atlantic Ocean. Their journey will see them traverse through the Acarai Mountains, Wai land, untouched virgin rainforest, unknown rapids, contentious gold mining areas and small villages and cities until finally arriving at their ultimate destination on the coast. They anticipate their journey to take 6 weeks and is a Guinness World Record attempt.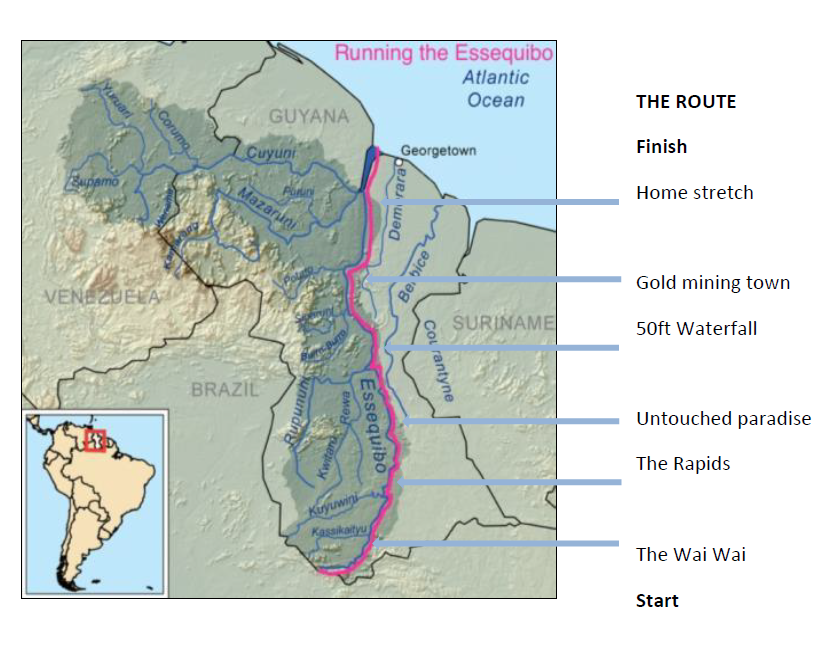 The team, led by Laura Bingham, will experience countless challenges during their journey, from navigating through virgin jungle at the start of their journey in order to locate the source of the river to traversing dangerous rapids and portaging their kayaks around a dramatic 50 ft. waterfall. The team have been undergoing an intensive training regime in the run up to their expedition launch. At the heart of their journey is a deep rooted passion to explore and share. In a world dominated by male adventurers Laura, Pip and Ness are keen to inspire other women to be bold and adventurous in whatever ways they can be.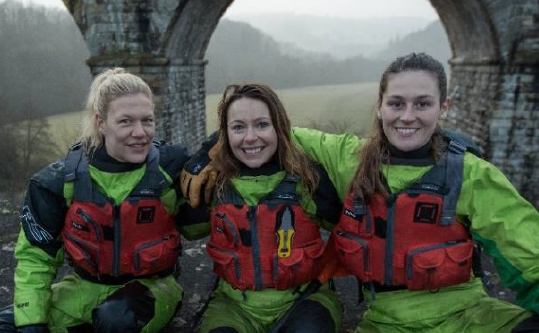 They all firmly believe expeditions, big or small, open your eyes to the beauty of the world and enrich your life experiences. During their journey the team plan to collate useful data about the rapids they encounter in this rarely-visited region. Supported by the Transglobe Expedition Trust they will be photographing and videoing their journey from start to finish using cutting-edge Canon cameras and lenses. They will also be looking closely at the wildlife they encounter en route from the wide range of bird species to the potential 300+ fish varieties known in the river, whilst keeping a keen eye out for caimans and anacondas.
The team will be sharing their journey via their social media channels and invite people to join them virtually on their journey on instagram:
@laurabingham93  @ness_knight   @pipstewart
Read more on the Mooncup Blog
Travelling on your period – Why the Mooncup is the backpackers best friend
How the Mooncup fits in with my Vegan Lifesyle