How Mooncup is Turning The Tide (#TurningTheTide)
Mooncup Ltd
With the launch of our new look packaging, we're celebrating 17 years of the Mooncup menstrual cup and its game-changing users worldwide #TurningTheTide
Here are some of the 4 fronts on which Mooncup Ltd is dedicated to Turning the Tide

Turning the tide on…
waste and plastic pollution
Thankfully awareness of the impact of single-use plastic is growing. From the awareness raising shockwaves sent by Sir David Attenborough's brilliant Blue Planet series, to the climate change activism of Greta Thunberg- there's never been a better moment to take part in #TurningTheTide.
And using the Mooncup is one simple step to dramatically reduce the waste you produce: just one of us uses around 11,000 tampons and pads in a lifetime.
In 2018, the Great British Beach Clean Survey found an average of 3 used sanitary product items per 100m of UK beach surveyed.
Beyond the visible plastics of wrappers, backing strips and applicators, conventional menstrual products can contain up to 90% plastic within their composition too.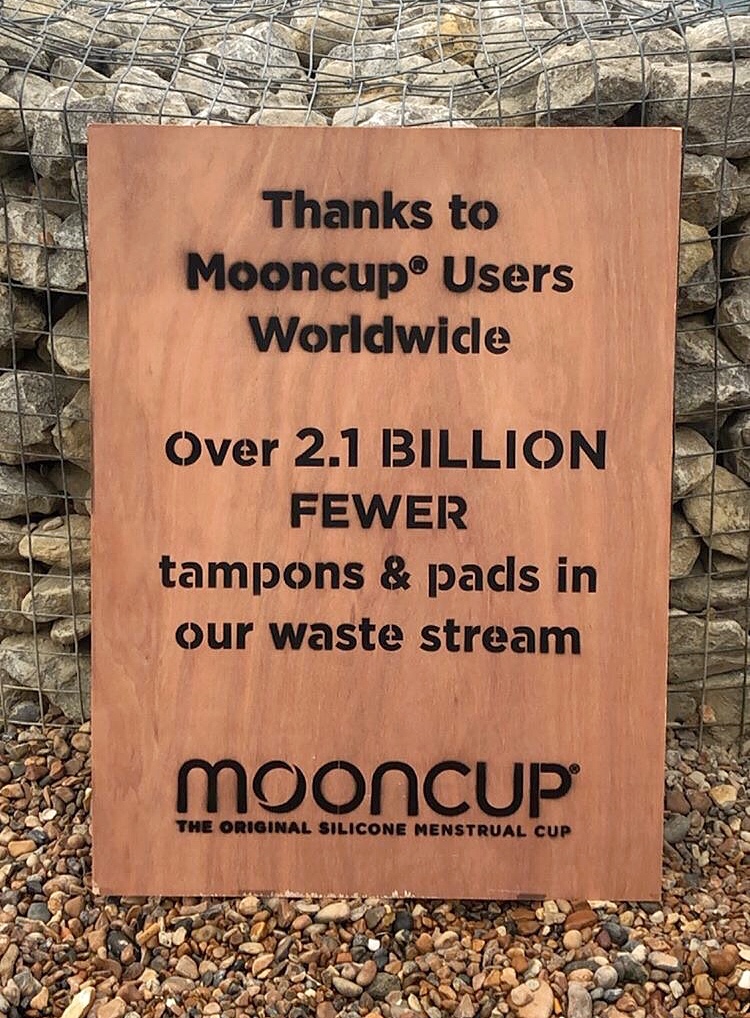 Since 2002 the Mooncup®, the world's first silicone menstrual cup, has offered a plastic-free alternative to tampons and pads and thanks to Mooncup users worldwide, 2.1 billion fewer tampons or pads have ended up on beaches or in landfill…and counting!  
And as a company we feel strongly that we're not here to 'accessorise' periods. That's why you won't see us creating a range of colourful cups or selling unnecessary, waste-creating products such as wipes.

Turning the tide on…
repeat purchase
As consumers, we are always being encouraged to buy more products and told that we should replace those we already own with new ones. The Mooncup gives you the chance to step out of the cycle of consumerism in at least one area of your life and this is one of the reasons that so many love the product.
Not only does the Mooncup® free you from monthly trips to the supermarket and carrying around spares, it can end your long-term relationship with the multinationals.
It's our mission to help you to 'own your period', so you can choose what's right for you. And, if that's trying the Mooncup we know it can take up to 3 cycles to get the knack of it. So, we're here to support users in making that switch work for them through our brilliant advice service run by medical health professionals.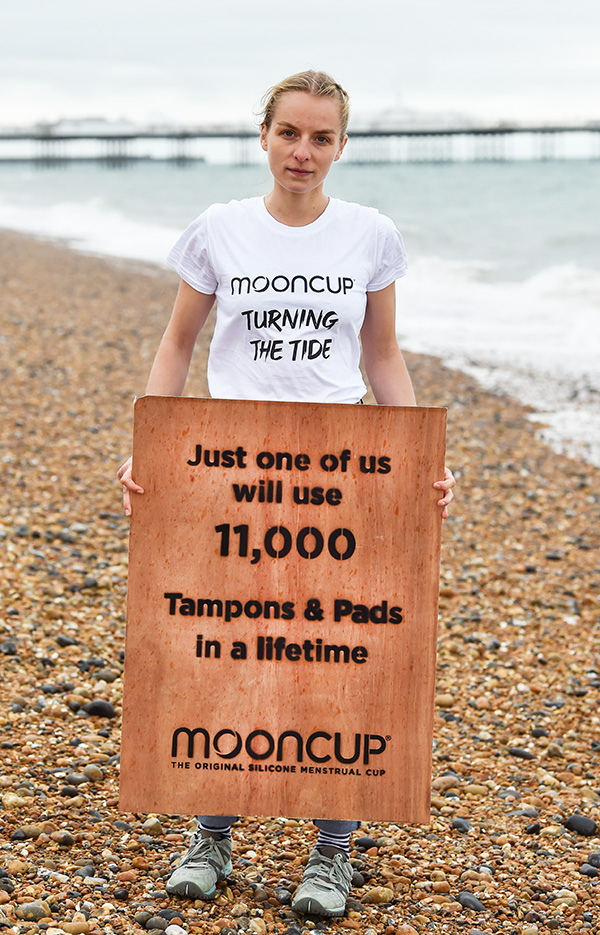 Turning the tide on…
chemicals and toxins
It's been known since 1918 that toxins can be absorbed into the body through the vagina. A later study by 60 Millions de Consommateurs magazine found traces of chemicals including dioxins and insecticides in 5 of 11 products tested. The Mooncup menstrual cup is made from medical grade silicone. It is latex-free and contains no dyes, perfumes, BPA, phthalates, plastic, bleaches or toxins. 
Unlike tampons, the Mooncup® respects your natural balance and does not cause dryness or leave fibres behind. Tampons absorb 65% menstrual fluid and 35% vaginal moisture while the Mooncup menstrual cup is completely non-absorbent.
The Mooncup menstrual cup is manufactured in a clean room in the UK in an ISO 13485 certified factory (the internationally recognised standard for the design, manufacture and distribution of medical devices), this ensures that the Mooncup is manufactured to the highest quality standards. 

 Turning the tide on…
shame and stigma
Since 2002 we've been committed to transforming the conversation around periods and, when looking at it from a UK perspective at least, the times seem to be finally changing.  More and more of us are speaking out to normalise periods, ignited by such diverse moments as social media censorship of images including menstrual blood stains, to the Tampon Tax and Period Poverty debates.  At Mooncup, from the outset we've avoided the shame secrecy and embarrassment of old school sanitary product ads.
Still,  it's vital we keep speaking out. Period Poverty is still hitting the UK headlines,  96 million women and girls are still without access to a decent toilet worldwide, and with the tale of a Kenyan schoolgirl taking her life following 'period shaming' by a teacher- we must not forget that there's still a long way to go to break the stigma around menstruation for all.
 That's why it's important to us to keep supporting menstrual health and environmental education projects in the UK and around the globe to tackle these issues.