Unsere Geschichte
Die Geschichte von Mooncup ist geprägt von Leidenschaft, Entschlossenheit, der Macht der Mundpropaganda, einer großzügigen Portion Glück und einer Ära, in der sich revolutionäre Ideen in der Realität noch wie ein Lauffeuer verbreiteten.
Alles begann 1999, als eine Fahrradfahrerin einer anderen auf der Radsportveranstaltung 'Critical Mass' in Großbritannien ein gut gehütetes Geheimnis anvertraute. Die ersten Menstruationskappen waren aus hartem Gummi, schwer erhältlich und nichts für Angsthasen.
Im folgenden Jahr 2000 lernte Eileen (die zweite Radfahrerin vom Anfang unserer Geschichte) Su kennen, die mit ihrem Ehemann, ihrer kleinen Tochter, einem Eimer und einem Haufen waschbarer Windeln quer durch Australien reiste. Eileen erzählte Su von ihrem Geheimtipp, der Menstruationskappe. Su war sofort von den praktischen Vorteilen und der Umweltfreundlichkeit dieser Lösung begeistert. Das Geheimnis war in die richtigen Hände geraten. Su und Eileen wurden Freundinnen fürs Leben und hatten ein gemeinsames Anliegen, für das sie sich einsetzen wollten.
Nach ihrer Rückkehr nach Großbritannien begann Su damit, Freundinnen und deren Freundinnen importierte Gummikappen zu verkaufen. Schon bald stellte sie fest, dass sie nicht die Einzige war, die sich ein besseres Produkt für ihre Tage wünschte.
Als manche Nutzerinnen darüber klagten, dass die Kappen unbequem waren oder Latexallergien hervorriefen, erkannte Su, dass eine Gummikappe keine ideale Lösung war. Von Kindheit auf vom unternehmerischen Denken ihres Vaters geprägt, ließ sie ihrem Erfindungsgeist freien Lauf. Nach gründlicher Recherche fand sie eine hypoallergene Alternative: medizinisches Silikon. Im Frühjahr 2002 wurde dann Mooncup®, die erste wiederverwendbare Menstruationstasse der Welt aus Silikon, geboren.
Heute sind Mooncup Menstruationstassen in über 50 Ländern erhältlich und Mooncup Ltd ist weiterhin wegbereitend als im Mitarbeiterbesitz befindliches Unternehmen mit einer ständig wachsenden engagierten Belegschaft. Zum Glück ist die Mooncup Menstruationstasse mittlerweile kein Geheimnis mehr und Millionen von uns haben bereits aufgehört, Tampons und Binden zu benutzen. Zufriedene Mooncup Nutzerinnen sagen es weiter. Mundpropaganda spielt bei uns Menstruierenden eine wichtige Rolle, insbesondere wenn wir eine gute Nachricht für andere haben!
Dies waren einige der Sternstunden in unserer Geschichte:
2000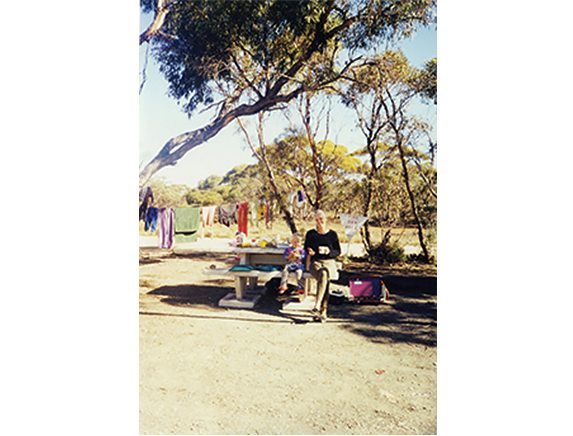 Su and her daughter, Eve, Boonoo
Boonoo National Park, Australia
2002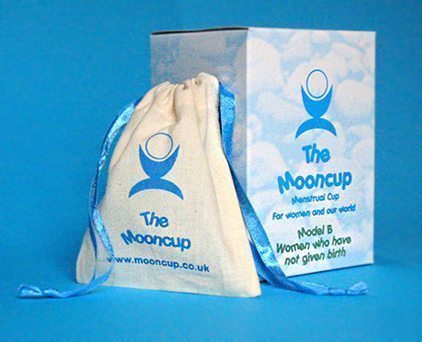 The Mooncup® is born!
Stickering and leafleting begins.
2002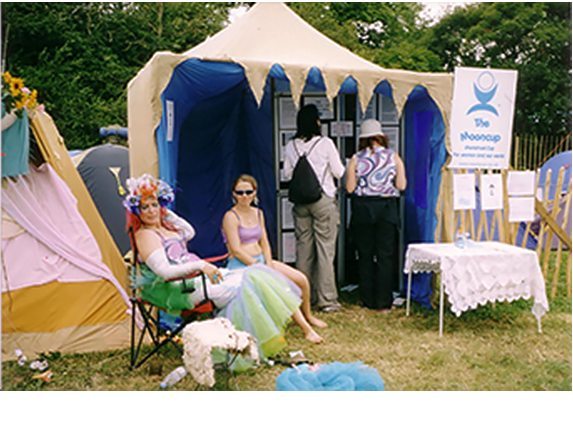 The Mooncup stall, Glastonbury Festival,
Green Futures Field
2002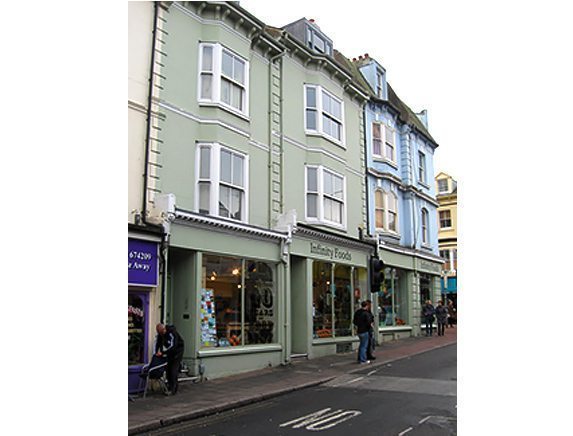 The first retailer to stock the Mooncup
on-shelf: Infinity Foods, Brighton
2003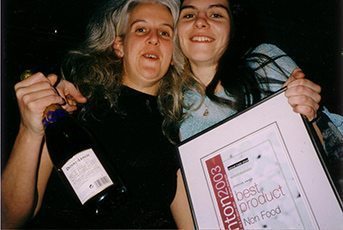 The first of many awards! Mooncup wins Best
Non food product at Natural Trade Show
2003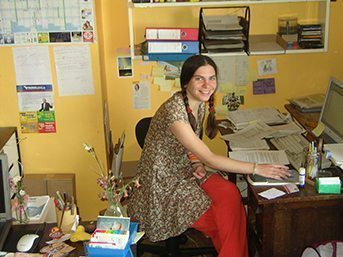 Su's one-woman crusade grows
with a team working from Su's spare room
2003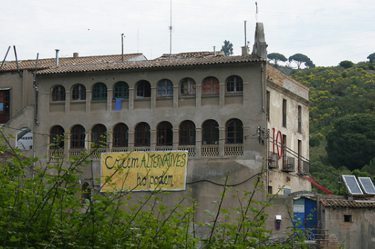 Spanish grassroots movements start
to spread the word.
2004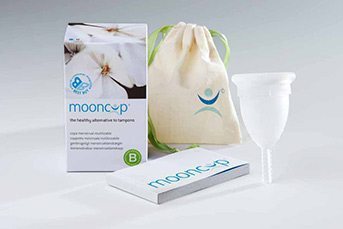 Mooncup's popularity in Europe is growing –
Multi-lingual materials
2005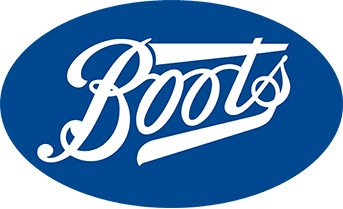 Pharmacy giant, Boots, stock Mooncup®
due to customer demand
2005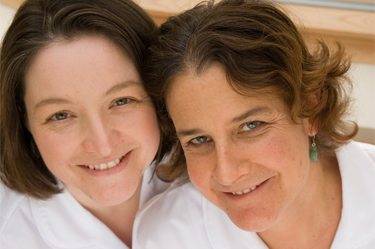 Mooncup Ltd launches a unique
advice service run by nurses
2005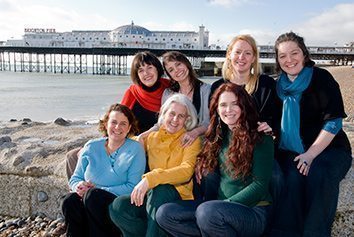 The team grows and moves to
new premises
2005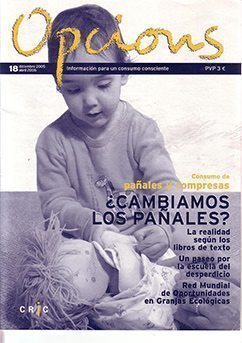 Respected Spanish responsible
consumerism magazine features
the Mooncup®.
2006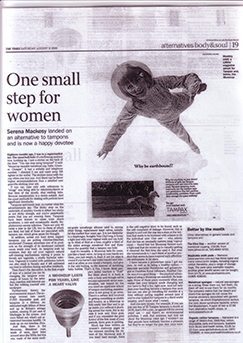 First full-page Broadsheet coverage –
The Times Newspaper
2007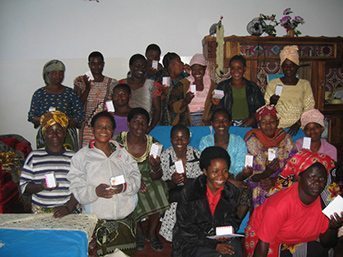 UK humanitarian charity
Grassroots supports Tanzanian
women with Mooncup
2008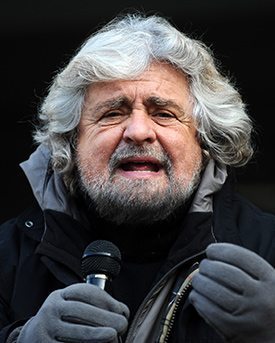 Italy – Mooncup becomes a national
talking point after Beppe Grillo's 'Reset'
tour and rubbish strikes in Naples
2010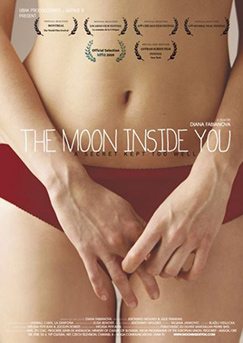 Screen powerful period documentary,
The Moon Inside You, to sold out
audiences at Brighton Fringe Festival.
2010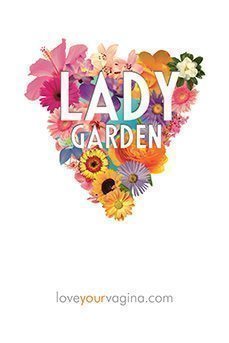 Love Your Vagina campaign hits
the London Underground to great
social media buzz
2010

MCUK® launched for US customers*
* due to another company
trademarking Mooncup in US.
2011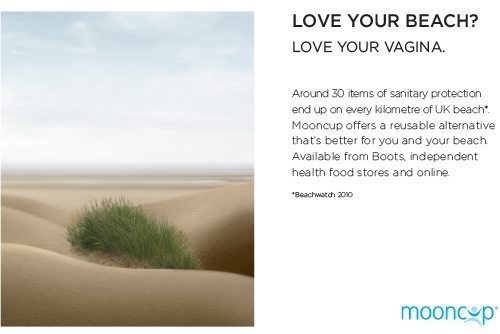 The UK is encouraged to Love its
Beaches and vaginas.
2012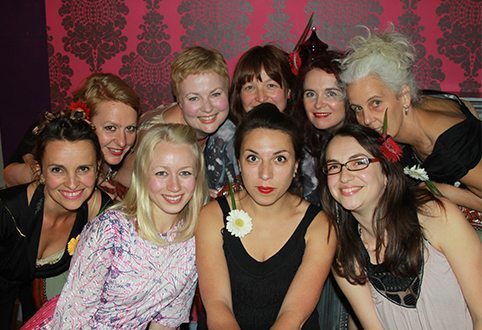 Celebrate 10th Birthday with friends
2014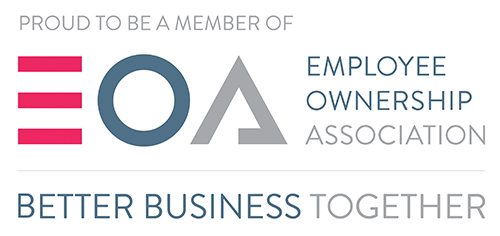 Mooncup Ltd becomes officially
Employee Owned
2014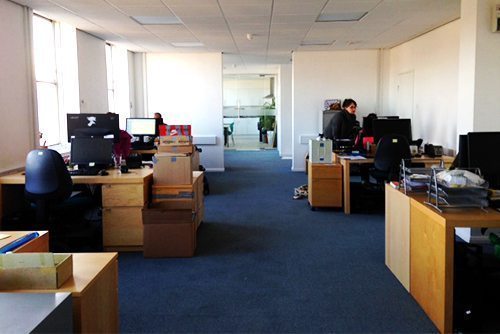 Still bigger premises needed
2015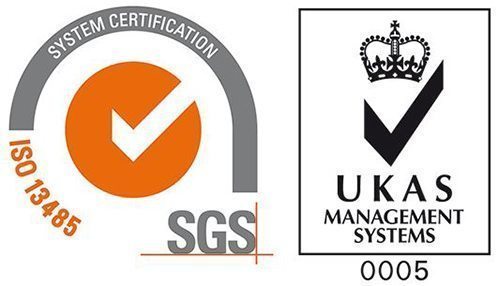 After lots of hard work we're
ISO 13485 Certified
2015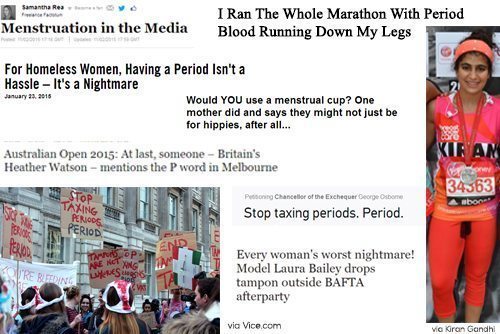 The year the taboo is broken
2016