Theresa supports "Remember my Baby"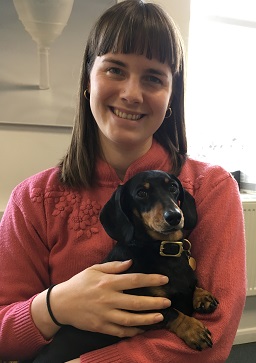 Every year, each Mooncup team member is given a share of the Mooncup funds to donate to a charity of their choice. This month Mooncup Advisor Theresa explains her choice:
I have chosen to donate to an organisation called Remember My Baby; a UK based charity made up of professional photographers who volunteer their time and services for the benefit of UK parents losing their baby before, during or shortly after birth.

When experiencing the loss of a child through miscarriage, stillbirth or neonatal death, parents usually get to experience an all too brief but extremely precious period of time with their child. Parents are always offered photos to remember this time with their baby, but as a midwife myself I'm aware that these are often taken using less than ideal equipment.

Remember my baby offers a free service in which a professional photographer can come to a hospital or birth centre and carry out a portrait session with families; parents are then gifted a USB containing the professionally edited photos free of charge. These images are often one of the few mementos parents will have from the time spent with their child, and they can be invaluable in the grieving process
Find out more on the Remember My Baby website.