Sophie and Rainbow Haven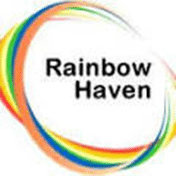 Every year, each Mooncup team member is given a share of the Mooncup funds to donate to a charity of their choice. Sophie Jarlett, Mooncup Advice Assistant, explains her choice here:
"Rainbow Haven is a charity that provides a community drop-in for refugees, asylum seekers and migrant workers in Manchester and Salford. Settling in a new country is unimaginably difficult, and there is not a great deal of support available to help vulnerable people meet quite basic needs.
Rainbow Haven are one of MANY local charities doing great work in this field. They offer a range of free services (from advice and advocacy to English classes) helping people to integrate into their communities and build a new life in the UK. When I volunteered as an ESOL teacher in Manchester I saw what a positive impact these services have: they really deserve our support".