Jana and The Humane League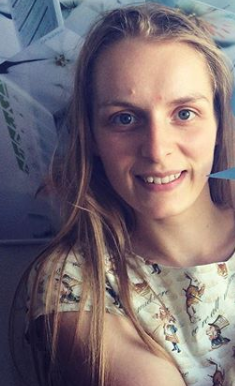 Every year, each Mooncup team member is given a share of the Mooncup funds to donate to a charity of their choice. Jana, our German Language Support Assistant, explains her choice here:
Six years ago I finally recognised that the distinction I was drawing between farm animals like chicken and cows and the pets I love, was pretty arbitrary – so I became a vegan. Last year I started volunteering for The Humane League and I would also like to support them with my donation.

"The Humane League's mission is to reduce animal suffering by creating change at all levels. We work to reform the way farm animals are treated while also inspiring people to make more compassionate food choices." Their methods are very effective and transparent, and they are incredibly good at reducing animal suffering with each donation they receive. I feel particularly drawn to The Humane League because of their dedicated research branch 'Humane League Labs', whose mission is, to "inform advocacy strategies through actionable research on their effectiveness… on behalf of animals". Their evidence-driven advocacy is just very refreshing and inspiring.

The Humane League has been one of Animal Charity Evaluators Top Charities since August 2012. Read here to find out more about the work The Humane League does.