Vår berättelse
Mooncups berättelse är full av passion, beslutsamhet, rekommendationers kraft och en generös del tur: från en svunnen tid då revolutionära idéer fortfarande blev virala i verkliga livet, i realtid …
Allt började 1999 när en cyklist delade med sig av den alldeles för välbevarade hemligheten om en återanvändbar menskopp till en annan cyklist vid ett stort lopp i Storbritannien. De första menskopparna var gjorda i hårt gummi, svåra att få tag på och användes bara av äventyrare.
2000 träffade Eileen (den andra cyklisten från början av berättelsen) Su som reste runt i Australien med sin make, unga dotter, en hink och en uppsättning tvättbara blöjor. Eileen delade med sig av "hemligheten" om menskoppen till Su. De miljömässiga och praktiska fördelarna med en återanvändbar menskopp tilltalade Su. Hemligheten nådde rätt person. Su and Su och Eileen blev vänner för livet och hittade ett gemensamt mål som de till slut började arbeta mot.
När Su kom tillbaka till Storbritannien började hon sälja en importerad menskopp i gummi till vänner och bekanta och upptäckte att det inte bara var hon som var redo för ett bättre mensskydd.
När några vänner rapporterade obehag och symptom på latexallergi insåg Su att gummikoppen inte var en perfekt lösning. Hon växte upp med en pappa som var entreprenör, så hennes innovativa gnista tändes. Efter omfattande efterforskningar kom hon fram till ett allergivänligt alternativ – medicinskt klassad silikon – och våren 2002 föddes världens första återanvändbara menskopp i silikon, Mooncup®.
I dag är Mooncup tillgänglig i över 50 länder i hela världen och Mooncup Ltd fortsätter att vara ledande som ett företag som ägs av de anställda och med ett hängivet team som ständigt växer. Tack och lov är inte Mooncup-menskoppen en hemlighet längre och vi är flera miljoner som har frigjort oss från användandet av tamponger och bindor. Nöjda Mooncup-användare fortsätter att sprida budskapet. Det verkar som att rykten tilltalar oss som har mens – särskilt när vi har en livsomvälvande berättelse att dela med oss av!
Här är några av de viktigaste stunderna i verksamhetens historia:
2000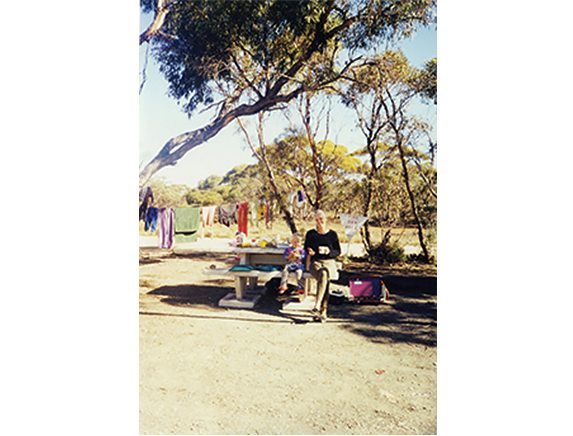 Su and her daughter, Eve, Boonoo
Boonoo National Park, Australia
2002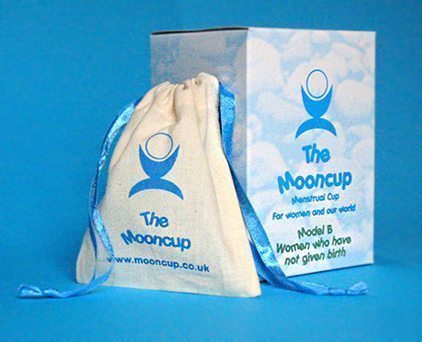 The Mooncup® is born!
Stickering and leafleting begins.
2002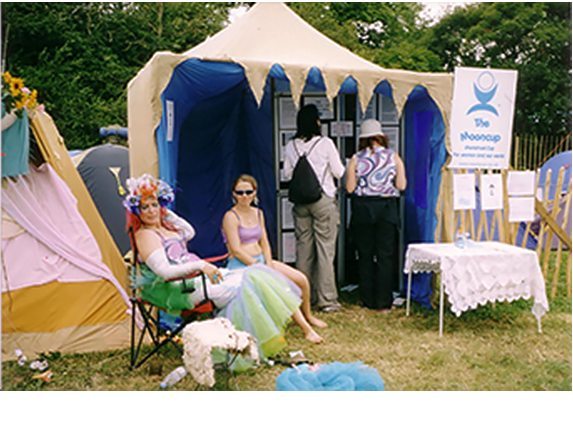 The Mooncup stall, Glastonbury Festival,
Green Futures Field
2002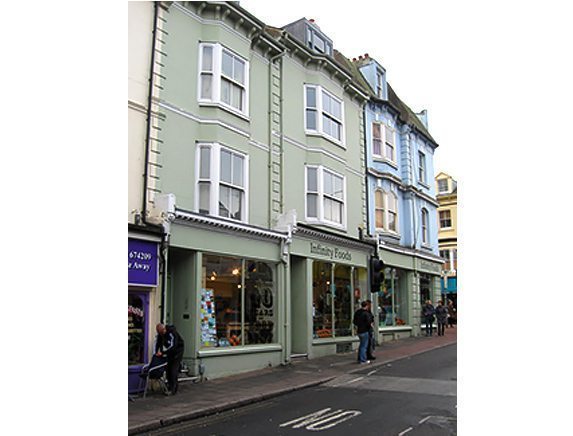 The first retailer to stock the Mooncup
on-shelf: Infinity Foods, Brighton
2003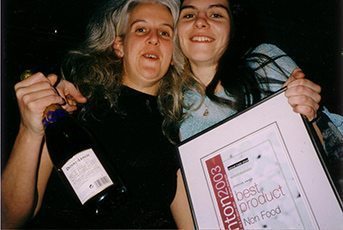 The first of many awards! Mooncup wins Best
Non food product at Natural Trade Show
2003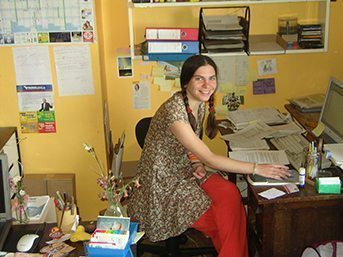 Su's one-woman crusade grows
with a team working from Su's spare room
2003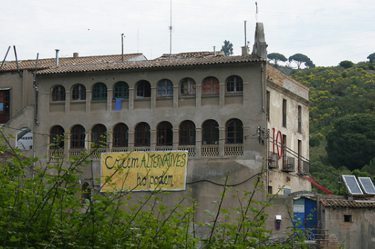 Spanish grassroots movements start
to spread the word.
2004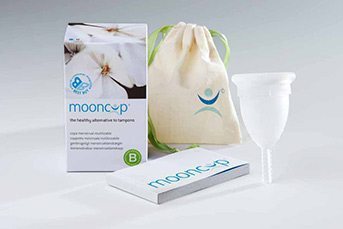 Mooncup's popularity in Europe is growing –
Multi-lingual materials
2005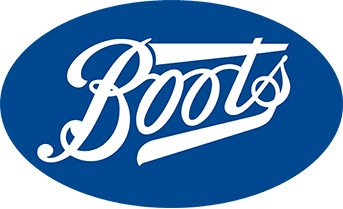 Pharmacy giant, Boots, stock Mooncup®
due to customer demand
2005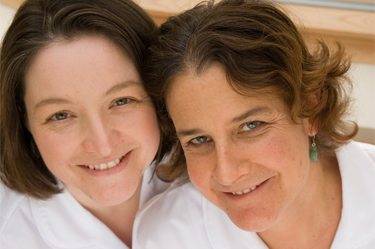 Mooncup Ltd launches a unique
advice service run by nurses
2005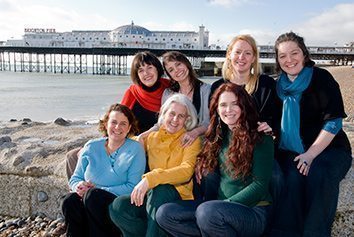 The team grows and moves to
new premises
2005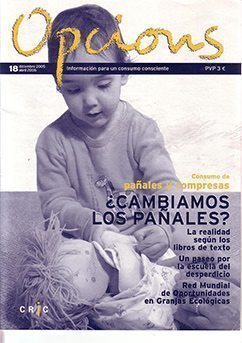 Respected Spanish responsible
consumerism magazine features
the Mooncup®.
2006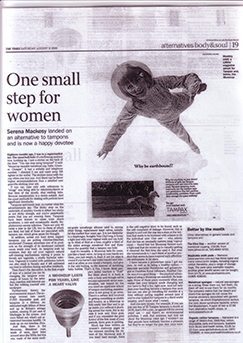 First full-page Broadsheet coverage –
The Times Newspaper
2007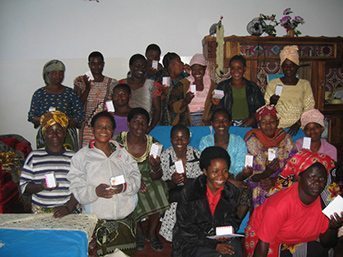 UK humanitarian charity
Grassroots supports Tanzanian
women with Mooncup
2008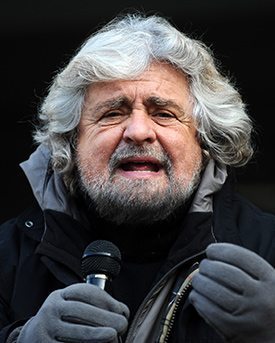 Italy – Mooncup becomes a national
talking point after Beppe Grillo's 'Reset'
tour and rubbish strikes in Naples
2010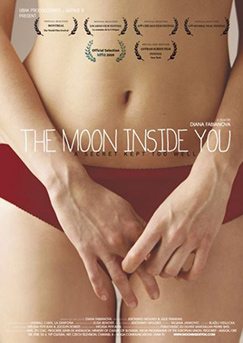 Screen powerful period documentary,
The Moon Inside You, to sold out
audiences at Brighton Fringe Festival.
2010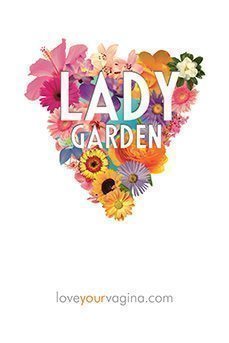 Love Your Vagina campaign hits
the London Underground to great
social media buzz
2010

MCUK® launched for US customers*
* due to another company
trademarking Mooncup in US.
2011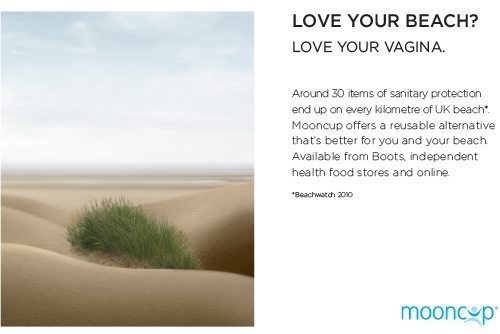 The UK is encouraged to Love its
Beaches and vaginas.
2012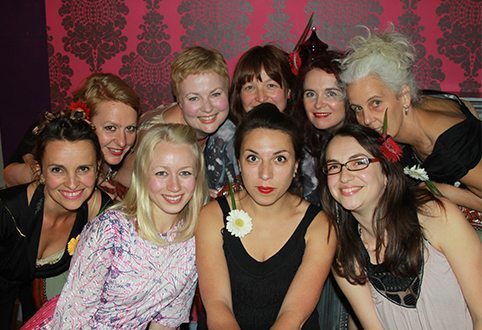 Celebrate 10th Birthday with friends
2014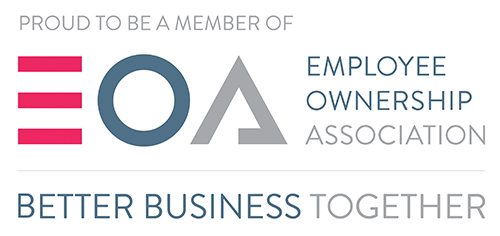 Mooncup Ltd becomes officially
Employee Owned
2014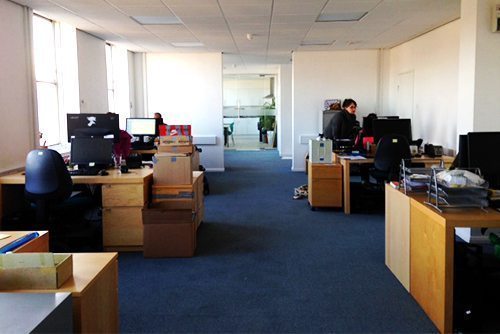 Still bigger premises needed
2015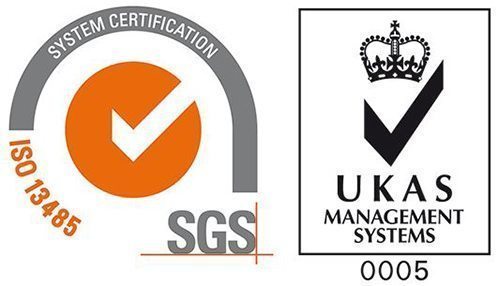 After lots of hard work we're
ISO 13485 Certified
2015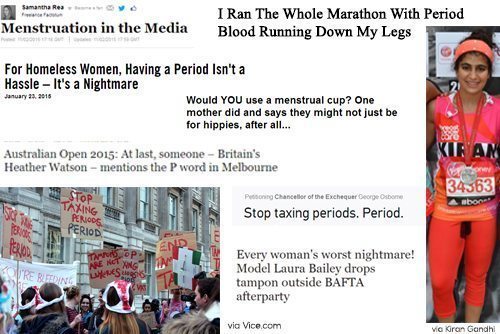 The year the taboo is broken
2016