International Women's Day 2021: why is feminism still needed today?
Mooncup Ltd
This International Women's Day 2021, we reached out to extraordinary feminists striving to challenge the structural and everyday sexism in our society. We asked them to share their thoughts on why feminism is still needed today, 110 years since the first ever International Women's Day was celebrated.
How has the Covid-19 pandemic affected gender inequality?
Crises are never gender-neutral, and Covid-19 is no exception. Although Covid-related death rates have been reported higher among men, research has revealed that women are being disproportionately impacted by the economic and social fallout of the pandemic.
From very early on, it was feared that the Covid-19 crisis could roll back decades of gender equality progress; numbers of domestic violence cases surged rapidly, and women worldwide became subject to poverty, a rise in unpaid care duties, and job losses.

However, the crisis hasn't only highlighted the disparities. It has also shone a light on the crucial role that women are playing in leading us out of this mess. Not only are some of the most efficient and effective national leaders in this pandemic female, women also represent a solid majority on the frontline: women make up 70% of health workers and first responders worldwide. Nonetheless, the gender pay gap in the health sector remains higher than the overall pay gap, and women are still highly underrepresented in Covid-19 policy-making.


What is the theme of this year's International Women's day?
The global theme for this year's International Women's Day set by UN Women is 'Women in Leadership: Achieving an Equal Future in a COVID-19 World'. The ongoing pandemic has impacted many women and young girls' lives by amplifying the common inequalities they overcome everyday.
But can a crisis be a catalyst for change? It has become apparent that our economic, political and social systems will be changed forever beyond this crisis. So why not make that change a positive one? It's an opportunity to challenge the fundamental flaws in our systems and reinvent a positive, more equal future for all. 
Why is feminism still needed today?
Mooncup Ltd has always been a feminist business, run by women. And it's always been about empowerment: about saying no to the shame and embarrassment promoted by the old-school "feminine hygiene" industry – about owning our period.
To mark International Women's Day, we are bringing together feminist voices from different walks of life, in the hope of instigating conversations around the challenges we face today, as well as inspiring every one of us to choose to challenge. Because we know that from challenge comes change.
"Imagine being a girl in a world where just 7% of FTSE 100 companies have a female CEO". Where 10% of your schoolmates will miss class every single month because they don't have access to period products, which are viewed as luxury items by many.
Imagine worrying about being catcalled and sexualised every time you leave the house, in the knowledge that street harassment is completely legal and that littering is a more serious offence. Where men make up 75% of all suicides partly because they're taught that vulnerability is feminine and therefore, a weakness.
Imagine signing a petition to end the clearly sexist tampon tax in a bid to feel some power, and it taking 6 years and 8 months of hard campaigning to be taken seriously by the male politicians who ultimately run the country.
You don't have to imagine too hard, because this is the world we live in today. We all need feminism if we are ever going to change that."
– Laura Coryton, End Tampon Tax petition starter and co-founder of Sex Ed Matters.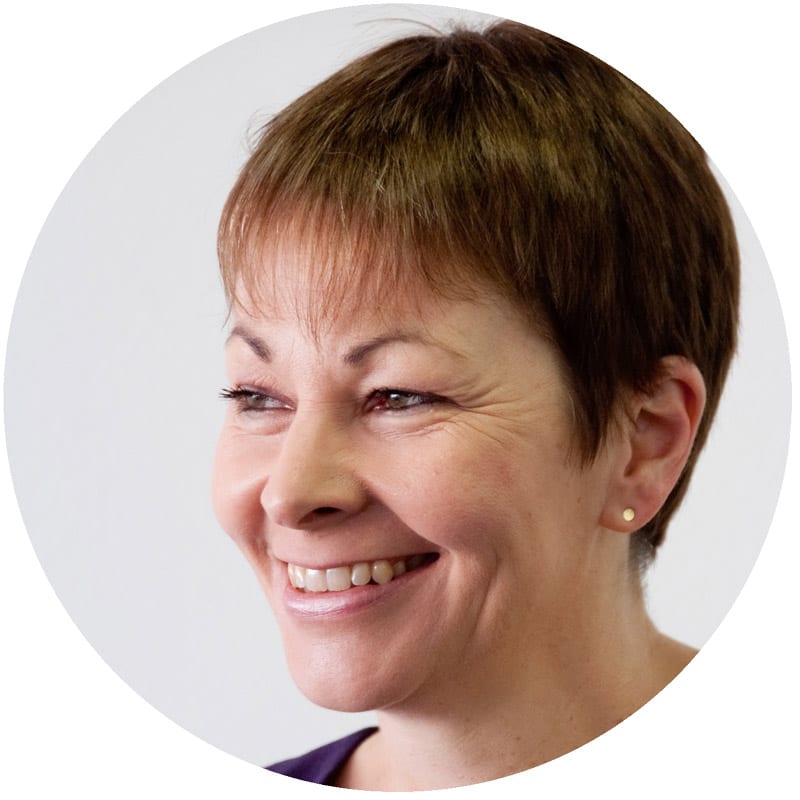 "When women are still under-represented in Parliament 100 years after securing the right to vote; when they are still routinely paid less than men; when only a tiny fraction of top companies are led by women; when they still suffer workplace harassment and gender stereotyping, even in government information campaigns; when women continue to be judged on their appearance rather than their abilities; when sexist bullying is an ongoing problem in our schools; when girls are forced into marriages against their will; and when 100 women a year are killed as a result of domestic violence, it's clear that we need feminism today as much as ever.  
Feminism means doing away with the patriarchy and "old boys' network" that runs right through our society.  And it means insisting on the right to be heard, free of the abuse, ridicule and prejudice that still tries to silence women's voices."
– Caroline Lucas, Green MP, former leader and co-leader of The Green Party.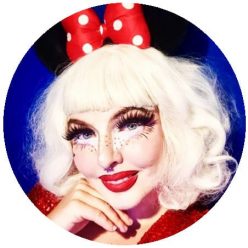 "Feminism can only have done its job, when the current patriarchal system that is in place has fully dissolved so that women are no longer discriminated against. Womxn's bodies would also no longer be disrespected, controlled or sexualised therefore creating a society of equal say, to provide people with the freedom of choice, rather than limited choices of assumption. 
We still need and rely on feminism today because trans womxn & black, asian, latina & middle-eastern trans women are being targeted with some losing their lives just for being who they are. Fat & disabled people (in particular black & poc fat femme womxn) are still experiencing discrimination in their day to day lives but also through social media with censorship against their bodies on influential platforms such as Instagram & TikTok. Female pleasure / vulva pleasure is still a majorly taboo subject to talk openly about in society. It is also still widely assumed that in relationships where a woman decides to have children, they are expected to take on more of the parental responsibilities than the father would.
Until we break this system which includes systemic racism and how it intertwines with class, we will continue to need feminism and the movements within it."
– Maria Gardner, aka Misnie, drag queen, naturist, sex talker and body confidence advocate.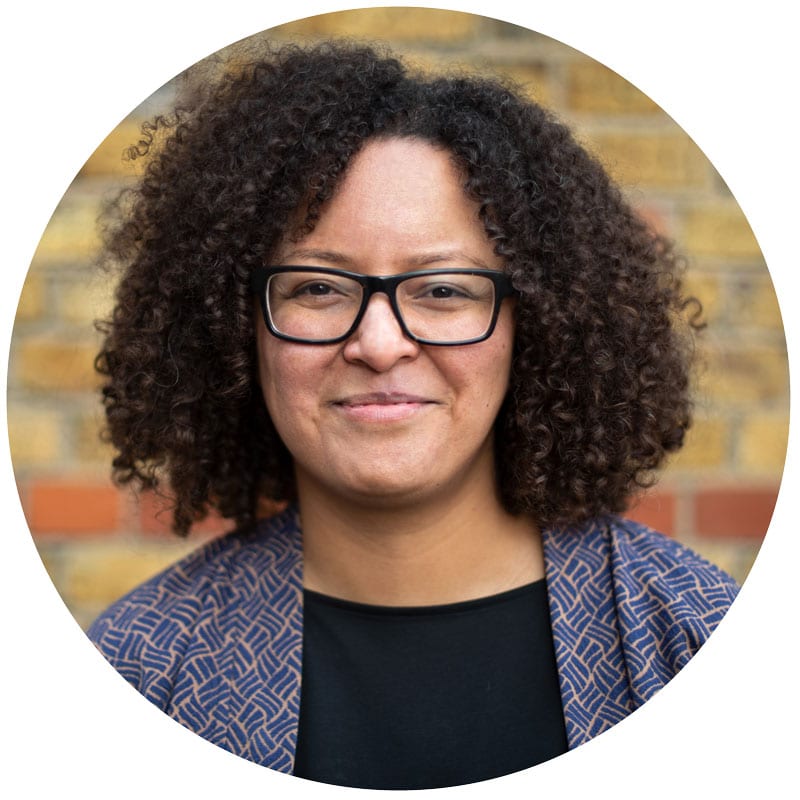 "For me feminism is fundamentally about freedom, fairness, and everyone fulfilling their potential – I challenge you to come up with a polite and coherent sentence that contains more F-words than that! So long as inequality and male supremacy persist, women and girls need feminism. Men and boys need it too because equality is better for everyone.
Even though we're well into the 21st century, women are still under-represented in leadership positions and men are under-represented in caring roles. Women earn less and are more likely to live in poverty, male violence against women and sexual harassment are 'norms' in all societies, and men are more likely to commit suicide – patriarchy is to blame for ALL of these things. Feminism is the antidote to patriarchy. We all need feminism now more than ever because Covid has put hard-fought progress towards equality between men and women in great jeopardy. Feminism fuels the fire in my belly to fight for a more equal world, a world that the generations coming after us actually deserve and want to inherit."
– Mandu Reid, Leader of the Women's Equality Party, and 2021 Candidate for Mayor of London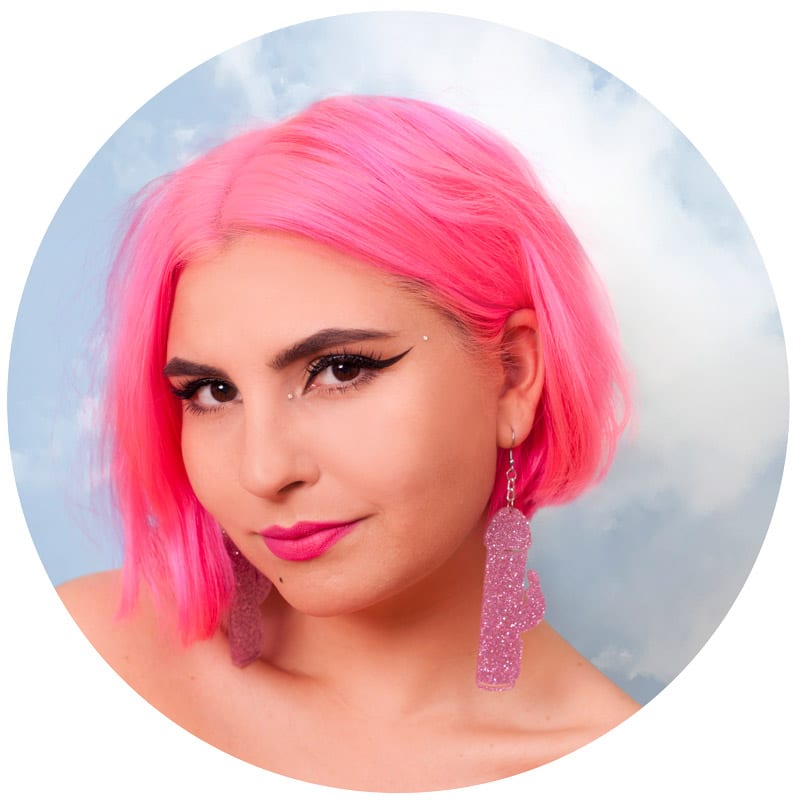 "Feminism will always be needed, because the rights of women and girls will never not be important! And not only is it about upholding our safety and rights, it's about empowerment, and peeling off the layers of shame we've inherited from society and previous generations and encouraging one another to live the lives we truly desire. It's also vital that we scrutinise our perceptions of feminism – who it serves, how it operates, and how we can do better – in order for feminism to continue evolving and not stay stuck in the past: in my humble opinion, feminism is only truly feminism when it's intersectional and trans-inclusive."

– Ruby Rare, author, Sex Educator, Brook Ambassador.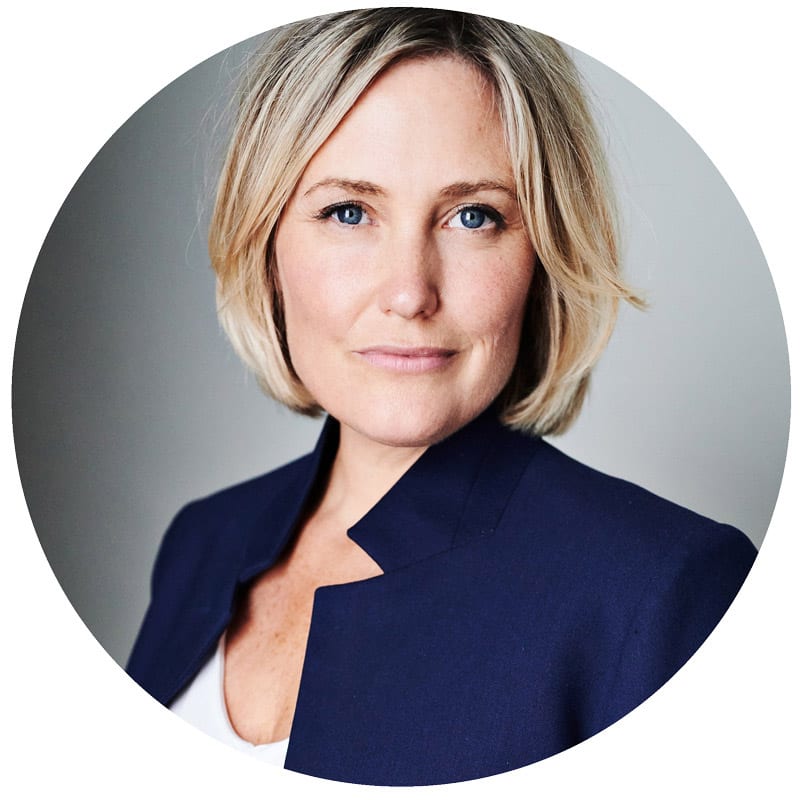 "In Alabama USA, Vibrators are illegal. In India, women are banned from studying during their menstrual cycle. In Asia two million baby girls go missing every year in a gender cleansing practice known as sex-selective abortion, because male children are deemed more valuable. Every year, four million girls are at risk of female genital mutilation. In Poland the Government have just made abortion illegal. And in the UK we have one of the biggest gender health gaps of anywhere in the world with diseases like Ovarian Cancer – the disease I lost my Mother to – still being diagnosed at Stage 4 or, as I call it – "too late".
All of this, and so much more, is at best a violation of our human rights and at worst, a violent oppression of our freedom. What is freedom? Freedom is equality & living without fear. 
In the UK, the women who walked the path before us, fought for our freedom from the systems that restrained us. It is now our duty to do the same. Because Feminism is not self-centred – Feminism is a movement, a movement towards liberation that can be accessed by anyone who lives in a free country. And once you find freedom, your global responsibility is to help those who still long for it, empowering women, and men, everywhere."

– Mika Simmons – Actress, Filmmaker & host of The Happy Vagina podcast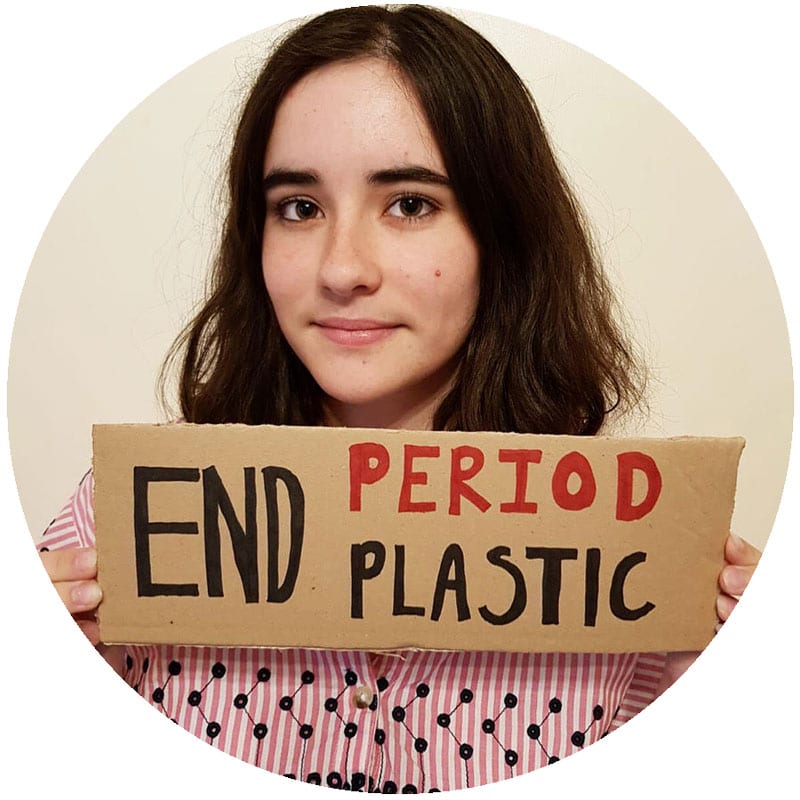 "We still need feminism today as we are far from ensuring that women around the world have not only equal rights, but equal protection in our rapidly changing world. Environmental crises like climate change have been proven to disproportionately impact women, with special measures even included in the Paris Climate Agreement to ensure that women globally are supported to deal with the impacts of the climate crisis. We cannot stop advocating and pushing for intersectional feminism until all women and girls, from all backgrounds, are equally protected, empowered and equipped to live in the future we're collectively creating."
– Amy Meek, co-founder of Kids Against Plastic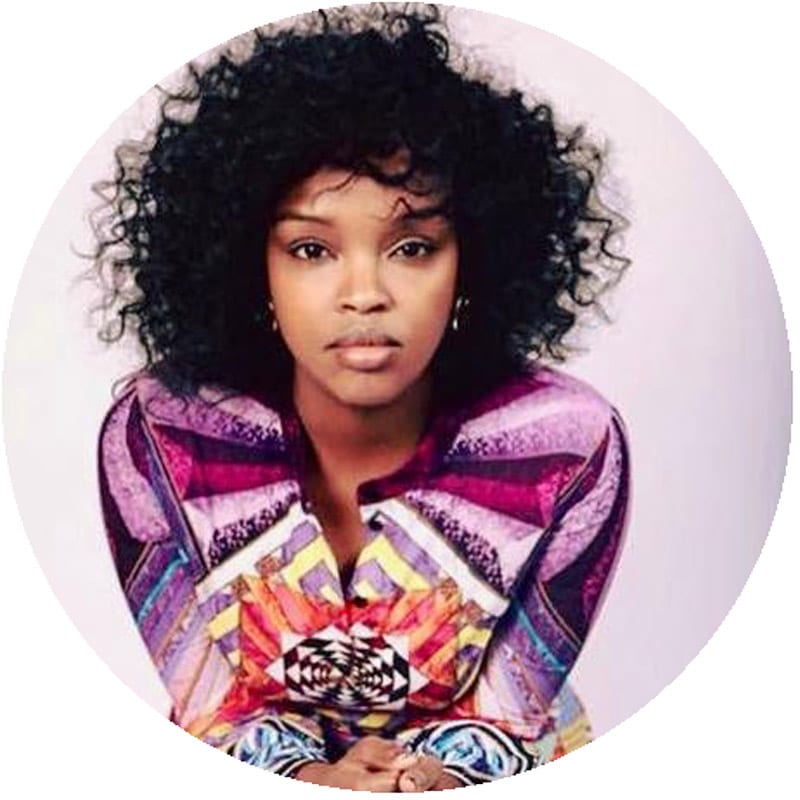 "In 2020 an extra 2 million girls were subjected to FGM and many forced into marriage because of Covid. We need feminism because women and girls are never seen as priority and even in the midst of a global pandemic our humanity is a second thought."
– Nimco Ali, CEO of the Five Foundation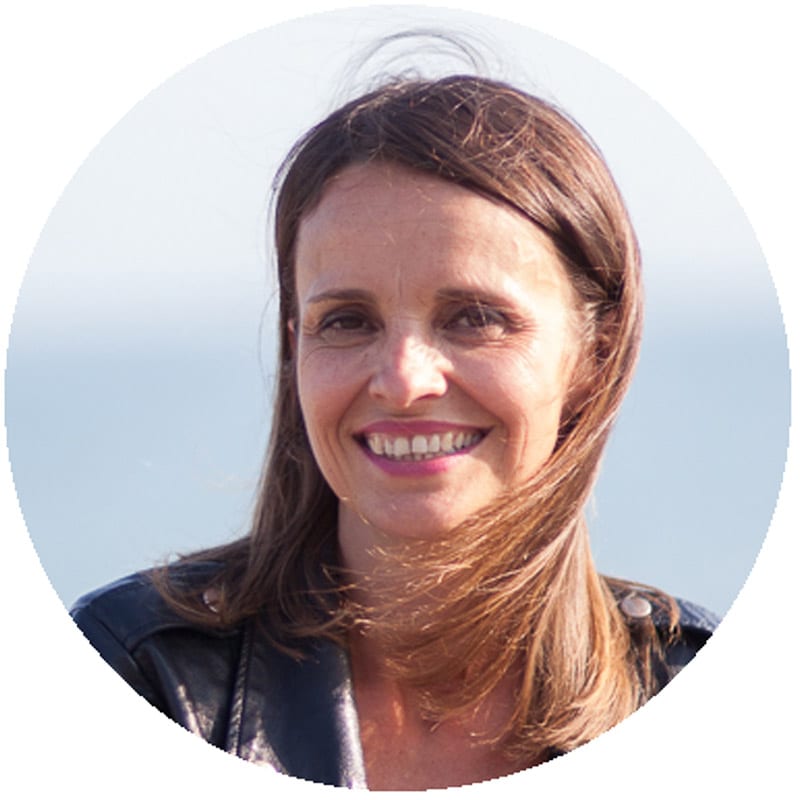 "Global data from UN Women suggests that 25 years of progress towards gender equality could be wiped out by the Covid 19 crisis. Across the world, we've collectively experienced close-up just how much a crisis magnifies existing inequalities.  And women are disproportionately vulnerable to the impacts of crises.  We tend to earn less, with fewer savings, are disproportionately more in the informal economy, make up the majority of single-parent households and are more likely to be burdened with unpaid care and domestic work, and therefore have to drop out of the labour force.  And as stay-at-home measures have shone a greater light on, one in 4 women experience Domestic Violence too. 
And once the Covid crisis finally becomes managed, there will be the ongoing impacts of the Climate Emergency to contend with… So, while it may not be the most cheerful response, it's got to be a rallying call. The times seem to be making us turn our faces towards what's really happening and what matters. And yes – feminism does matter.  It's time to work together towards a brighter future with equality at its heart."
– Kath Clements, Director, Mooncup Ltd
Make an active choice and own your period. Click here to find out more about the Mooncup menstrual cup, and get yours here.
If you have any questions about the Mooncup, please feel free to contact us here.
You might also be interested in:
How has the Covid-19 pandemic changed our periods?
Tampon tax scrapped in the UK
What do 18yr olds think about the world today?
Did someone say Free Period? Free period products for schools in the UK
No Shame. Period.
Changing lives in rural Uganda with Mobilise a Midwife