How to stay sane during Coronavirus lockdown
The Mooncup team
In the midst of another COVID-19 lockdown, we're getting creative in finding new things to do in lockdown to maintain our sanity and fight off boredom and loneliness. We all miss our friends and at the same time are trying hard not to clash with the people we live with.
At Mooncup HQ, our team members are all remote working where possible. While we continue business as usual, we finish our team meetings with a little round of things that have made us happy or helped us feel a little more normal recently. This quickly became the highlight of our weekly meeting, so we thought we would share some of our tips with you. Read more to find out our favourite things to do in lockdown.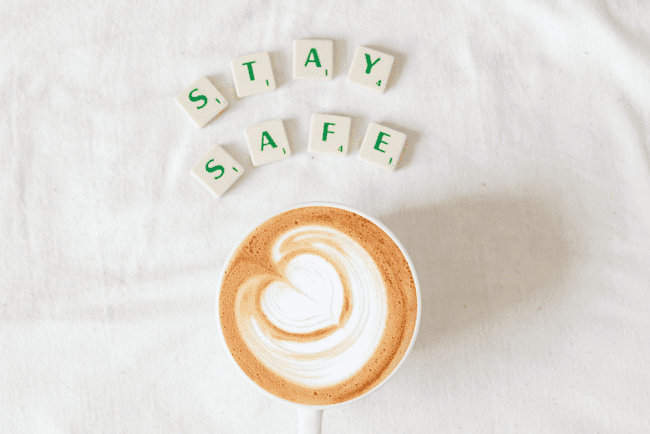 Our Coronavirus lockdown sanity tips
1. Quiz nights, Zoom socials and baking – the lockdown classics
"What has lockdown taught me? Well it's taught me that the things I value most in life are friends, family and chocolate! Like most of us, I'm missing my other humans dearly and can't wait to get back out into the world and be social again.
Pub quizzes are a regular in my normal life, so when I found the Eventures 'Friends (the TV show) pub quiz' I was straight in there. Laura the host had already raised a whopping £100K+ just two weeks into lockdown 1.0 for our wonderful NHS; what a champ – check out her facebook page for the latest on her quiz nights.
Chocolate is also helping to save my evenings (and days). This recipe from Madeline Shaw is so easy to make and I already had the ingredients in my cupboard!"
Amy, Creative Artworker
"I don't think I've ever had such an active social life (except for in my early 20s when I was a total party animal  Alas, those days are now gone, and I prefer more sedate forms of social activities)! My friends and I have been making a real effort to stave off the isolation blues by having regular Zoom murder mystery nights once a week.
For those of you who don't know what these are, let me explain! We play scripted games to find out who the murderer is. Everyone is encouraged to dress up in the theme, be it 1970s murder on the dance floor, or 1930s Shanghai! It is totally hilarious, we all look ridiculous, but we always end up having the best night filled with lots of laughter."
Cathy, Mooncup Advisor
2. Tuning in to the outside world
"I've been loving listening to podcasts while working from home. My two favourites at the moment are:
'

Dear Joan and Jericha

' – a satirical podcast (now on season 3) from British comedians Julia Davis (Joan) and Vicki Pepperdine (Jericha), who play filthy agony aunts with an intriguingly diverse background in "life coaching, female sexual health, psycho-genital counselling and sports journalism". Wildly inappropriate and will have you laughing out loud in public.

'

Grounded with Louis Theroux

' – firstly, who doesn't love Louis? I would go as far as to say I'd be offended to hear that anyone doesn't. The first series started in April 2020 when, like everyone else, Louis found himself stuck at home. He used the opportunity to 'track down some high-profile people he's been longing to talk to -from all walks of life and on both sides of the Atlantic.' The podcast is now on its second series, a few favourite episodes of mine have been:

Boy George

,

Rose McGowan

,

Gail Porter

and

Michaela Coel

. Highly recommend! And in the interest of spreading joy, I would like to share this

video

of Louis Theroux in 1990, for anybody who hasn't seen it. Doesn't get old.
My boyfriend Henry and I have spent *most* weekends since March 2020 doing live DJ sets on Instagram. For anybody who has been missing going out and dancing, I recommend tuning into something similar. It feels like having a mini night out… but in. We dress up, have some drinks, pop a disco light on and have a dance around our living room. Henry provides the tunes (all on vinyl) and I'm essentially his hype girl. Just showing off really. "
Rebecca, Office Assistant
3. Helping the community
"As part of our exercise quota me and my little family have been passing local friends' houses to wave at them and sometimes leaving treats on their doorsteps. We've left sweets, yogi tea, music and DVDs, and we were delighted when one of my daughter's pals popped some homemade cookies in our porch. Being at home so much has made me really value my local community, neighbours and fellow dog walkers."
Jo, Sales Coordinator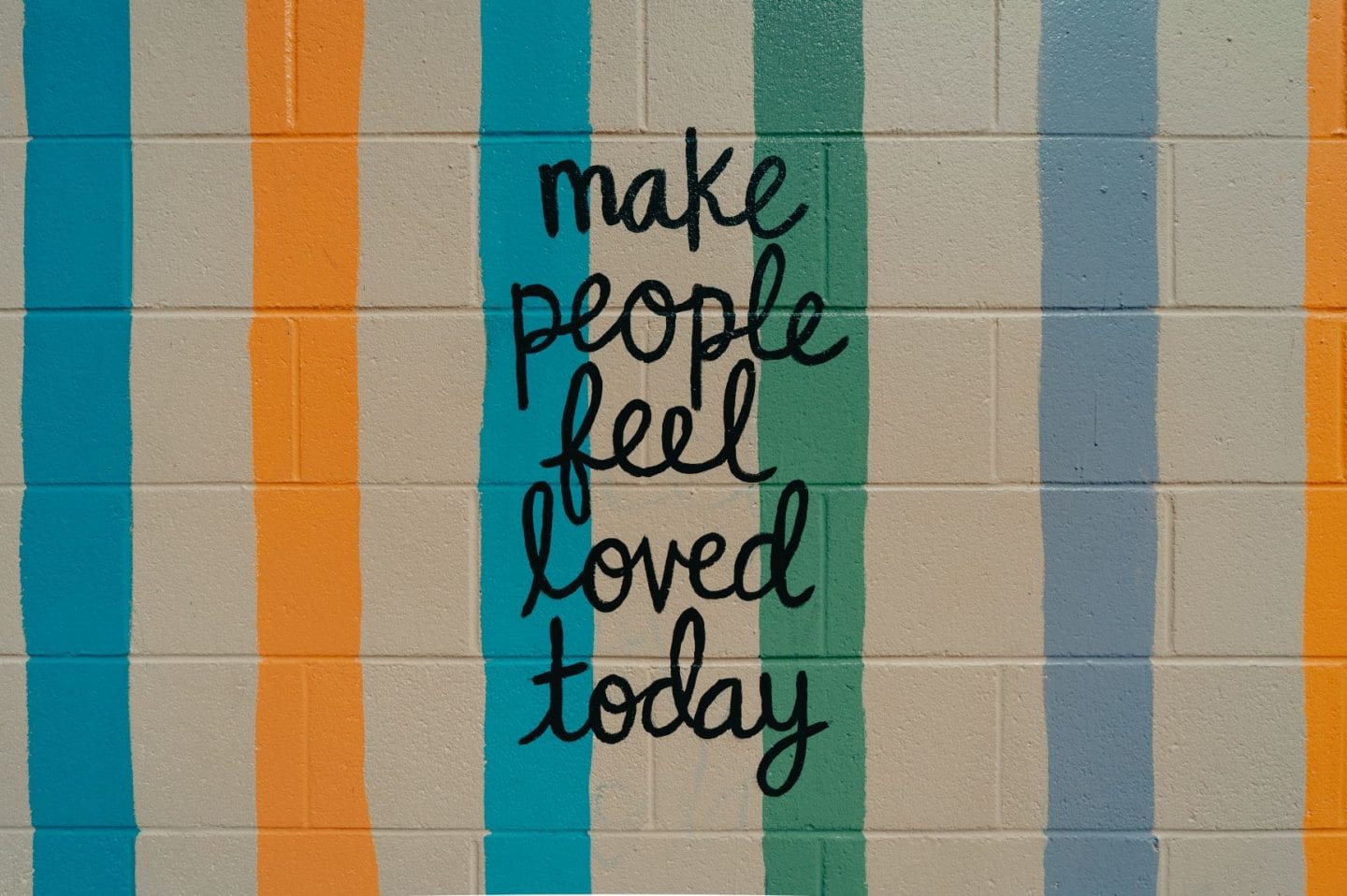 "I have been cooking for three elderly vulnerable people every week, as a volunteer for the Brighton Cooking Club. For me, volunteering is the most rewarding thing to do in lockdown, it has been such a pleasure meeting these lovely people, providing them with a hot meal and having a little chat twice a week. It definitely helps put things into perspective! But it also puts a smile on their faces and on mine. I can't wait to get to know them better in the future!
I've also been wanting to learn to sew for years but was afraid due to memories of breaking two sewing machines at school and sewing into my fingernail!! The lovely Claire-Louise Hardy, a former Sewing Bee Producer has an amazing online sewing course which was so brilliant I was able to make most of my Christmas presents and some people didn't even realise that I had made them myself…. The only problem is I now have a fabric addiction and my house is overflowing with beautiful Japanese linens, printed poplins, and 14 oz denim which I now need to sew into something!
Questlove from The Roots has a rocking weekly show on Youtube where he plays a one to four-hour set, filled with musical gems – #QuestosWreckastow."
Jules, Sales Manager
4. Bringing the outside inside
"I have been very busy and productive working on my farm –  Stardew Valley has it all – farming, foraging, crafting, fighting, romance, ethical consumption (no really, check it out), whimsical dialogue, magical soundtrack…
It's been years since I had the time to sink this many hours into a video game but it's perfect for quarantine. If you're one of those people enjoying Animal Crossing (or even Farmville – remember that?) and suffering from social media burnout, then Stardew Valley will fill the void in a gentle, comforting way."
Sophie, Sales Coordinator
"I don't generally get bored. There are so many things that interest me and with the lockdown I just shifted my focus from outside to inside. I'm perfectly happy with a good book and just got stuck into Bernadine Evaristo's Booker prize winning Girl, Woman, Other.
I do need to make sure I don't forget about the outside world entirely, so I'm bringing the outside in (much like the local Brighton photographer Steven Gill – his work is pretty cool, you should check it out). I've also been keeping sane through Netflix Parties (yes, Netflix and chill doesn't have to be put on hold entirely ) cookalongs with friends. We both choose the same recipe and have a video call while we are cooking, and little spontaneous dances in our kitchens. It also really helps that I live close to nature, so I have been able to exercise and go for beautiful runs along the Sussex cliffs."
Jana, German language support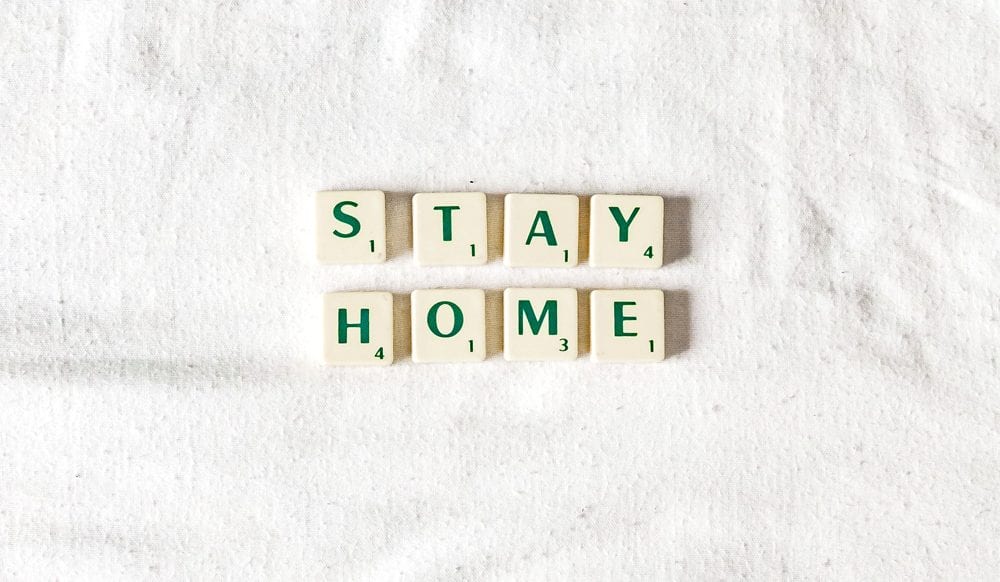 5. Regaining some routine
"For the first weeks of working from home, I was basically living in my pyjama bottoms and got around to brushing my teeth after lunch. Pretty soon I realised that I needed more routine to my day and now I get dressed, put on makeup and even brush my hair (and teeth) every morning before work. I know it sounds kind of obvious, but routine and structure has been shown to have a big impact on our mood and motivation, and lack of routine can even make you sleep badly.
Outside work, our family has also really enjoyed the free kids' audiobooks Audible made available when the schools are closed. I also make sure I go for regular walks by myself, just to get a bit of quiet alone time!"
Lena, Marketing Manager
6. Trying new things and stepping away from the screen
"With the boundaries of our individual worlds having shrunk so massively with the restrictions, it has stripped away the things that I used to distract myself with, and I am now finding I can focus on who I am as a human and what I actually want out of life. So, despite missing my family and friends, and the many challenges life has thrown our way, lockdown has been a time for learning and trying new things.
Just before the first lockdown, and I mean just before – 19th March 2020, I quit a job in which I felt stuck, to throw myself into the unknown and teach myself graphic design whilst freelancing. It was a stab in the dark, paid freelance jobs for the inexperienced were, needless to say, not plentiful at the time, and furlough saved my *ss quite frankly. But I learnt a lot! Not only about graphic design but about myself. Since then, I have had the great fortune of joining the lovely team at Mooncup.
With travel plans scuppered for everyone, micro-adventures have been a way for us to "scratch that itch". My partner and I have started doing regular dips in the sea. The full body tingle you get in the water, followed by (slightly hysterical) euphoria afterwards makes the freezing experience almost bearable.
I have also signed out of social media for a bit. I found the not-so-real insight into other people's lives was making me anxious and taking away from the natural enjoyment I was getting from the little things in life. My concentration levels have since rocketed and I message and call my friends more. It's worth a go!
Ginny, Marketing Assistant
"Over the lockdown I noticed how much time I was scrolling on my phone and really wanted to stop. My sister's got her own little embroidery side hustle, and showed me cross stitch a while back. So I picked up my unicorn tin full of threads and got myself some Aida fabric. I'm now slowly making my way through a pattern while watching Bridgerton. It's surprisingly easy! I think I'll start watching Downton Abbey next.
I also borrowed a little dog from my mum in November (she has 5 dogs altogether!). He's been really great company and so much fun. On days I wouldn't have gone outside in the day time, I've made the time for him and got some much needed vitamin D at the same time. I might forget to give him back… 
I've also started listening to audiobooks while walking. Top tip! You can borrow them through the library on an app for free."
Karrie, Dispatch Assistant
We hope that sharing our favourite things to do in lockdown to stay sane will inspire you too – and don't forget that although most high street stores are currently closed, you can still buy a Mooncup online.
If you have any questions about the Mooncup, please feel free to contact us here.
You might also be interested in:
8 Self-care Tips for Coronavirus Lockdown
"Employee Ownership" – How Mooncup Ltd is owned and run
Exercising during your period: the do's and don'ts