Why have 60% of schools not yet used the Department of Education's free period product scheme? Now more than ever, it's time for schools to grab this opportunity to address the issue of youth period poverty. Eradicating period poverty doesn't…
READ MORE
How to stay sane during Coronavirus lockdown
The Mooncup team
As we're entering yet another week of COVID-19 lockdown, we're getting creative in finding new ways to maintain our sanity and fight off boredom and loneliness. We all miss our friends and at the same time are trying hard not to clash with the people we live with.
At Mooncup HQ, our team members moved to remote working where possible a couple of weeks ago. While we continue business as usual, we now finish our team meetings with a little round of things that have made us happy or helped us feel a little more normal the past week. This has quickly become the highlight of our weekly meeting, so we thought we would share some of those tips with you.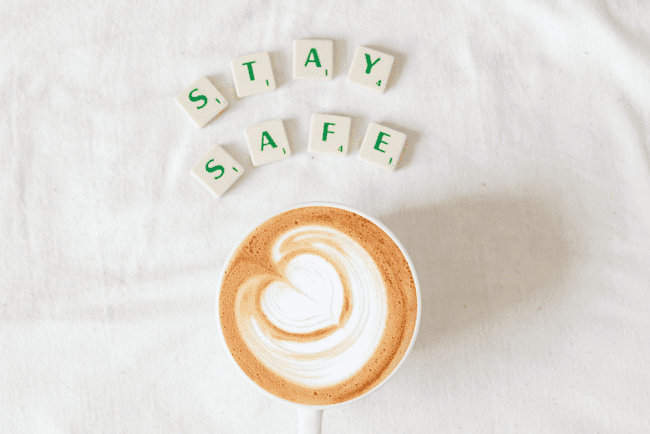 "What has lockdown taught me? Well it's taught me the things I value most in life are friends, family and chocolate! Like most of us, I'm missing my other humans dearly and can't wait to get back out into the world and be social again.
Pub quizzes are a regular in my normal life, so when I found the Eventures 'Friends (the TV show) pub quiz' I was straight in there. Laura the host has raised a whopping £100K+ and counting for our wonderful NHS; what a champ – check out her facebook page for the latest on her quiz nights.
Chocolate is also helping to save my evenings (and days). This recipe from Madeline Shaw is so easy to make and I already had the ingredients in my cupboard!"
Amy, Creative Artworker
"I've been loving listening to podcasts while working from home. I pop them on in the background while working or have them on while relaxing in the bath on a weekend. My favourites are:
1. 'Dear Joan and Jericha' – a satirical podcast from British comedians Julia Davis (Joan) and Vicki Pepperdine (Jericha), who play filthy agony aunts with an intriguingly diverse background in "life coaching, female sexual health, psycho-genital counselling and sports journalism". Wildly inappropriate and will have you laughing out loud in public.
2. Getting Curious with Jonathan Van Ness. If you've seen Netflix's Queer Eye, you will know Jonathan for his *GORGEOUS* energy, unending positivity and blow-drying skills. (If you're not familiar with the show, I highly recommend it in these challenging times). Each week JVN enlists "brilliant experts" in hot-button issues to educate both himself and his audience. He's a real natural host, not to mention wildly entertaining, with a refreshing eagerness to learn. I also recommend his book, Over the Top to everybody! I am fully aware that I sound like a superfan now, and I am here for it.
My partner Henry is a DJ and is normally working every weekend in the pubs and bars of Brighton. All of his work has been cancelled for obvious reasons, so we've been doing Live DJ sets on Instagram on a Friday night. For anybody who would normally like to go out on the weekend, I recommend tuning into something similar! It feels almost like having a mini night out, but in. We dress up, have some drinks and just have a dance around our living room. Henry provides the tunes (all on vinyl) and I'm essentially his hype girl… just showing off really. But I've found it an excellent way to let off some steam, we've had some lovely feedback too. If you're interested in tuning in, you can find us on Henry's Instagram or mine."
Rebecca, Office Assistant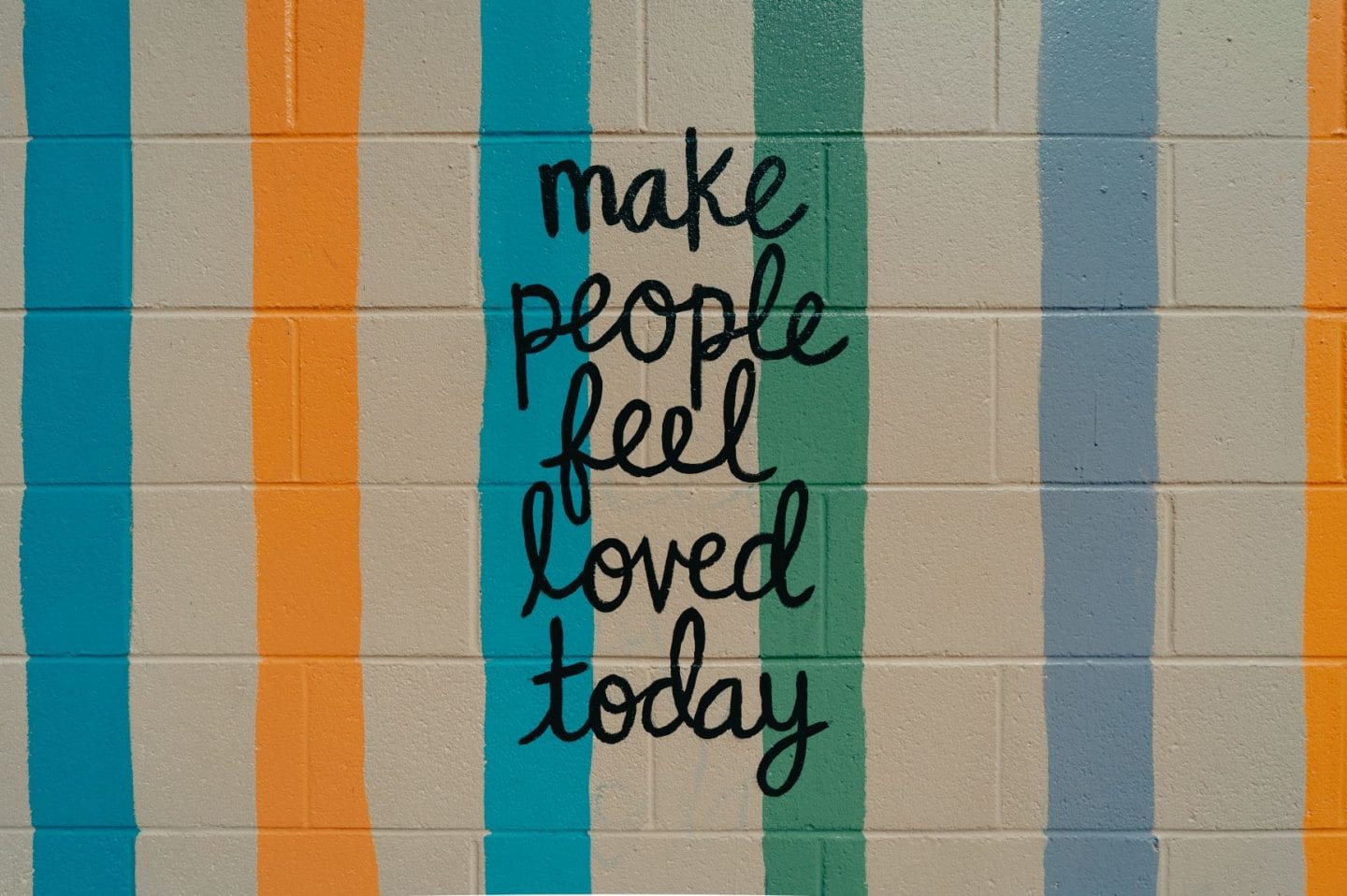 "As part of our exercise quota me and my little family have been passing local friends' houses to wave at them and sometimes leaving treats on their doorsteps. We've left sweets, yogi tea, music and DVDs, and we were delighted when one of my daughter's pals popped some homemade cookies in our porch. Being at home so much has made me really value my local community, neighbours and fellow dog walkers."
Jo, Sales Coordinator
"It's beautiful outside, the sun is shining, and we can only watch it happen outside the window. I live in a 2nd floor flat but have been very busy and productive working on my farm 😉 Stardew Valley has it all – farming, foraging, crafting, fighting, romance, ethical consumption (no really, check it out), whimsical dialogue, magical soundtrack…
It's been years since I had the time to sink this many hours into a video game but it's perfect for quarantine. If you're one of those people enjoying Animal Crossing (or even Farmville – remember that?) and suffering from social media burnout, then Stardew Valley will fill the void in a gentle, comforting way."
Sophie, Sales Coordinator
"I don't think I've ever had such an active social life (except for in my early 20s when I was a total party animal 😜 Alas, those days are now gone, and I prefer more sedate forms of social activities)! My friends and I have been making a real effort to stave off the isolation blues by having regular Zoom murder mystery nights once a week.
For those of you who don't know what these are, let me explain! We play scripted games to find out who the murderer is. Everyone is encouraged to dress up in the theme, be it 1970s murder on the dance floor or 1930s Shanghai! It is totally hilarious, we all look ridiculous, but we always end up having the best night filled with lots of laughter."
Cathy, Mooncup Advisor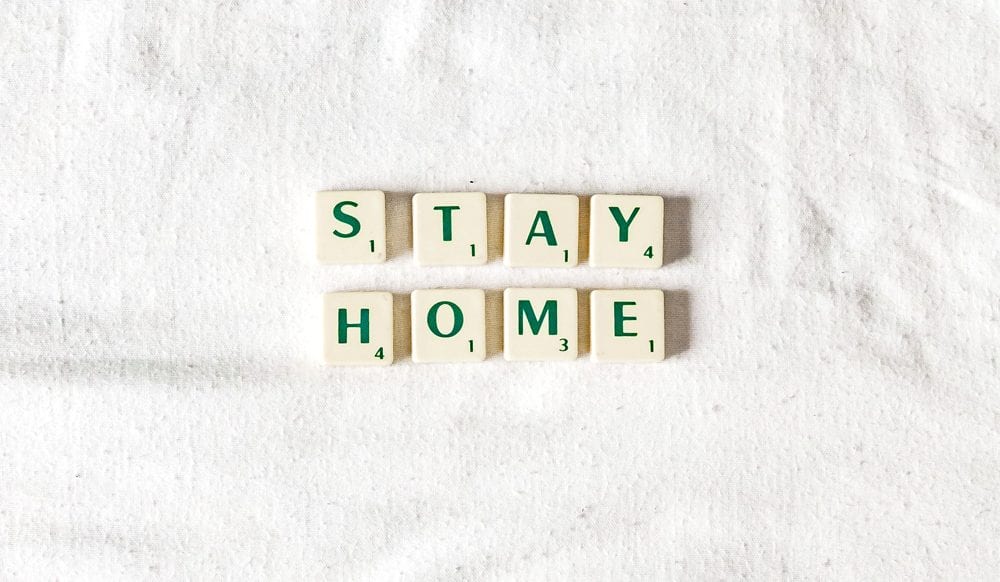 "I don't generally get bored. There are so many things that interest me and with the current lockdown I just shifted my focus from outside to inside. I'm perfectly happy with a good book and just got stuck into Bernadine Evaristo's Booker prize winning Girl, Woman, Other.
I do need to make sure I don't forget about the outside world entirely, so I'm bringing the outside in (much like the local Brighton photographer Steven Gill – his work is pretty cool, you should check it out). I've also been keeping sane through Netflix Parties (yes, Netflix and chill doesn't have to be put on hold entirely 😜) cookalongs with friends. We both choose the same recipe and have a video call while we are cooking, and little spontaneous dances in our kitchens. It also really helps that I live close to nature, so I have been able to exercise in the spring sunshine and go for beautiful runs along the Sussex cliffs."
Jana, German language support
"For the first week of working from home, I was basically living in my pyjama bottoms and got around brushing my teeth after lunch. After the first week, I decided to bring more routine to my day and now I get dressed, put on makeup and even brush my hair (and teeth) every morning before work. Routine and structure has been shown to have a big impact in our mood and motivation, it can even make you sleep badly. Outside work, our family has also really enjoyed the free kids' audiobooks Audible made available when the schools closed back in March."
Lena, Marketing Manager
We hope that sharing how we are keeping ourselves busy will inspire you too – and don't forget that although most high street stores are currently closed, you can still buy buy a Mooncup online.
You might also be interested in:
8 Self-care Tips for Coronavirus Lockdown
8 Top Tips for an Eco Thrifty 2020
"Employee Ownership" – How Mooncup Ltd is owned and run
USA