Charity gift ideas 2021 – give a meaningful present this Christmas
The Mooncup team
Last minute Christmas gifts for the person "who has everything"
This year, more than ever, charities need your support. Charity gifts are environmentally friendly and they're great last-minute Christmas presents too! They are genuinely better and more planet friendly gifts than an ugly sweater or a plastic toy that gets five minutes of play.
Here are 12 charities you could support this Christmas, for your inspiration, picked by the team at Mooncup Ltd.
Do good this Christmas and give a charity gift
Choose Love – help a refugee and give a charity gift from your heart
Choose Love charity works to provide refugees and displaced people with everything, from lifesaving search and rescue boats to food and legal advice. Their shop is the first one in the world to sell real products for refugees. You can choose from many e-card designs, write a custom message, and choose the items you'd like to give to refugees on behalf of your loved ones. Buy warm clothes and shoes for someone in need for £15, or a waterproof tent for £25.
City to Sea – give a gift that gives back to the oceans
Our non-profit partners City to Sea work tirelessly to tackle single use plastic. Your donation will help City to Sea to run campaigns, power on-the-ground community action, inspire change, and help keep our oceans free from plastic pollution for future generations.
We're giving £1 from every Mooncup® sold through our UK website to City to Sea. With your support, the campaign to stop period plastic pollution can reach more people than ever – particularly those who have been historically excluded from the conversation.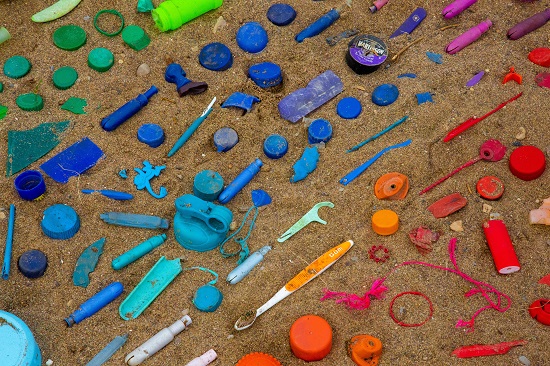 Centrepoint – sponsor a room for a young homeless person
Centrepoint is the UK's leading youth homelessness charity. They help 14,000 young people every year, offering emergency accommodation, health support and training. For £12 you can sponsor a room for a young person arriving at Centrepoint that will give them a safe and warm place to stay, so they can begin to turn their life around.
WWF – adopt a giant panda
A great gift for little ones! Your adoption pack includes an optional cuddly toy and a 'Fact Pack' with bookmarks and stickers. WWF will also send you adoption updates three times a year. Animal adoptions help to fund local projects and protect animals' habitats. You can adopt a giant panda, an elephant, a polar bear or one of the other 11 animals for £36.
UNICEF – change a child's life
UNICEF helps children facing violence, disease, hunger, and the chaos of war and disaster around the world. The gifts are true life-changers. You can buy polio vaccines for 100 children (£16) or reusable pad kits for 4 girls who are struggling to afford period care (£19). UNICEF will deliver your gifts to kids who need them the most.
Bloody Good Period – sponsor a period
Bloody Good Period is a UK charity that tackles period poverty. They provide menstrual products to refugees, asylum seekers, and others who can't afford to buy them. You can choose to sponsor a "light, medium or heavy period" starting from £5 a month. Or you could sponsor a Period Education Kit for a refugee for £30.56.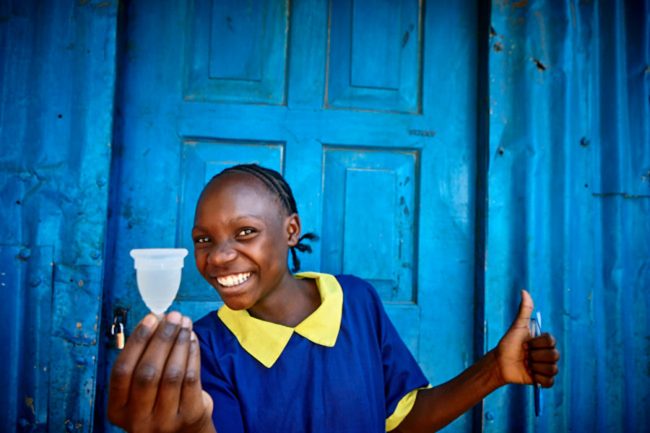 Oxfam Unwrapped – send a girl to school
Oxfam Unwrapped charity gift cards can help to change lives around the world. Many of the world's poorest children miss out on education and this is even more likely if you're a girl. Education for Girls gift card (£10) helps Oxfam to pressure governments to invest in girls' education. A Wonderful Water Pump card (£12.50) supports the charity's Water for All project: digging wells and installing water pumps for families facing drought, or living in areas far from the nearest water supply.
WaterAid – build a toilet
WaterAid works to make clean water, decent toilets and good hygiene the norm for everyone. Access to clean water is particularly important for managing periods hygienically and with dignity. £54 charity gift will fund building a family toilet. £30 gift can pay for a tap and basin for a midwife.
Refuge – buy a Christmas dinner for a family escaping domestic violence
Refuge is a UK charity helping survivors of domestic abuse. Refuge supports more than 6,000 clients every day, helping them rebuild their lives. After years of financial abuse, many women have no money at all – which is especially hard at Christmas. £25 charity gift can pay for a Christmas dinner for a mum and children. A gift of £15 could buy a child escaping abuse a toy or games for Christmas.
Action for Children – be a secret Santa for a vulnerable child
There are many kids all over the UK who will face Christmas without food, warmth or love. A £25 charity gift for Action for Children can buy Christmas presents for a vulnerable child. Or you can choose buy a day's food for a child at Christmas at £10.
RSPCA – sponsor a dog kennel or a cat pod
Thousands of animals get abandoned in the cold every winter. An RSPCA charity gift is a perfect present for an animal lover. Sponsorship of £6.50 a month will pay for food and toys for a cat or dog, while £10 a month pays for cosy beds and blankets to keep them warm.
Greenpeace – give our planet a festive hug
Greenpeace needs no introduction. They've been fighting for our planet since 1971 (happy birthday friends!). You can choose a one-off or a monthly donation. Your gift will be used to fund campaigns keeping fossil fuels in the ground, the forests standing and the oceans healthy. Talk about meaningful gifts!
Charity gifts are a great way of spreading some festive cheer and a perfect present for someone "who already has got everything". If you are a UK taxpayer, don't forget to use Gift Aid too, so your chosen charity can claim an extra 25p for every £1 you give.
Mooncup Ltd is proud to support many charities and non-profit programmes in the UK and worldwide. Over 20,000 people with periods have received a free Mooncup® through the period equality projects we've participated in. Find out more about our social and environmental impact here. 
From every Mooncup®️ bought through our UK online shop, we give £1 to eco non-profit City to Sea. Buy yours and support plastic-free periods this Christmas. Mooncup really is the gift that keeps on giving and now comes with 100% money-back guarantee.
Did you enjoy this article? Head to this page's footer to sign up to our mailing list to be the first to hear about our blogs!
You might also be interested in:
How to enjoy the festive period with LESS plastic
Woman on a mission to make period products free in Scotland
Did someone say free period?
What is Menstrual Hygiene Day? What does Covid-19 mean for Menstrual Hygiene Day?
Period Poverty in the UK: can the Mooncup help?
"Let's Talk. Period." Fighting period poverty through education with Brook
How to choose the best menstrual cup for you
What kind of person uses the Mooncup?