10 bathroom swaps to reduce your plastic waste
Emilie Woodger-Smith
Plastic free July is a reminder for all of us that there are little steps we could be taking to cut down on plastic in our homes – especially as a lot of us are spending more time in them than usual. In this guest blog #RealMooncupUser, Waste Minimisation and Enforcement Officer and sustainable living blogger Emilie Woodger-Smith shares her top tips to reduce plastic in that one room in our homes where we tend to hoard single-use plastics like bottles, tubs, tubes, pots & sprays – the bathroom.
Next time you go into your bathroom take a look around and see just how many items in there are made from plastic. You may be surprised at how many you have! We all know of the issues plastics are causing in our oceans. If we reduced the amount of plastic products we regularly buy we could make an big difference.
The change to a plastic free lifestyle can seem overwhelming. It does take time and some planning. Please do also remember to consider the carbon footprint of transport and haulage of the product and buy local if possible. If you're lucky enough to have a zero waste shop near by, have a look there first. To support you on your way, here are my top 10 plastic free bathroom swaps and favourite DIY recipies!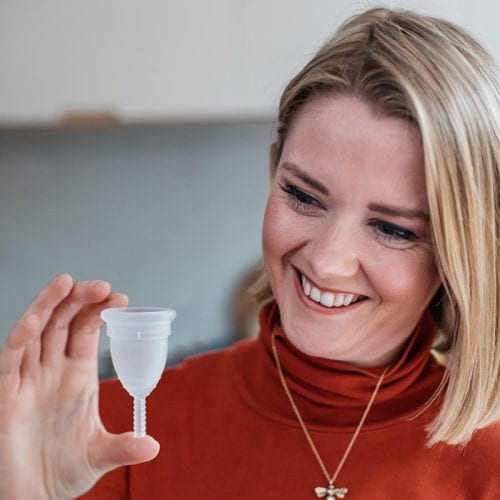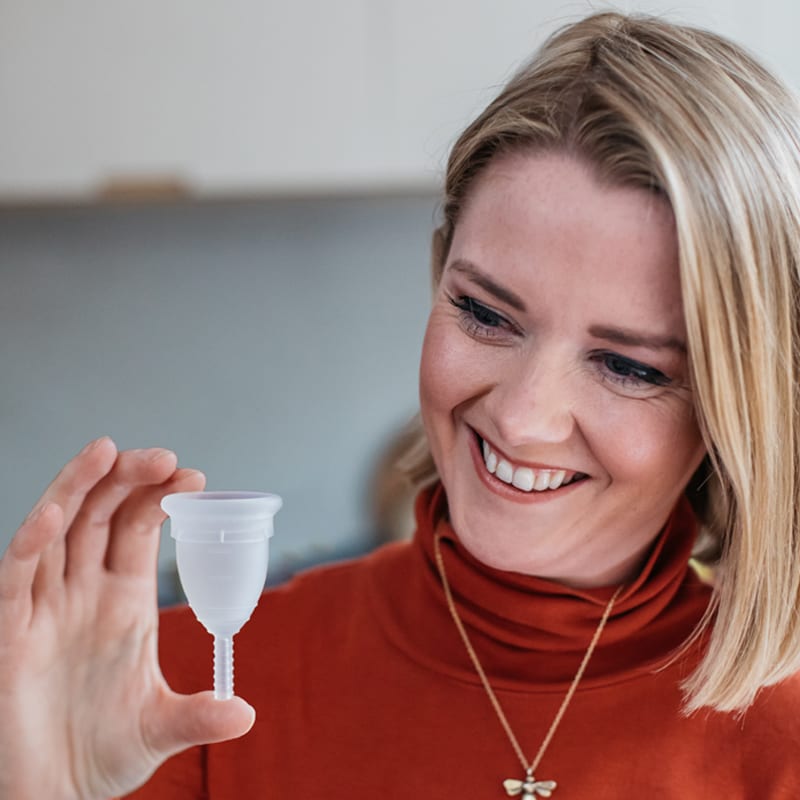 1. Plastic free periods
As a person who menstruates this has to be my number one swap to reduce plastic in my bathroom. Over 4.3 billion disposable period products are used every year in the UK alone! Around 4.5 million of these are flushed into our water systems causing blockages and adding to ocean plastic pollution.
I could talk for hours on this topic… You know what to do. Make the switch to a reusable period product (obviously I use the amazing Mooncup menstrual cup which is made in the UK) and drastically reduce your monthly plastic footprint.
2. Toilet roll
No, your loo roll isn't made of plastic. But all supermarket options are wrapped in a hard to recycle film plastic that is torn off as soon as you get it home!
Loo roll subscriptions like Who Gives a Crap are a great way to wipe your bum plastic-guilt free. Each roll contains as many sheets as 2 standard loo rolls, meaning that if you buy them in bulk and subscribe to a regular delivery it will cost you around the same as that supermarket 12 pack.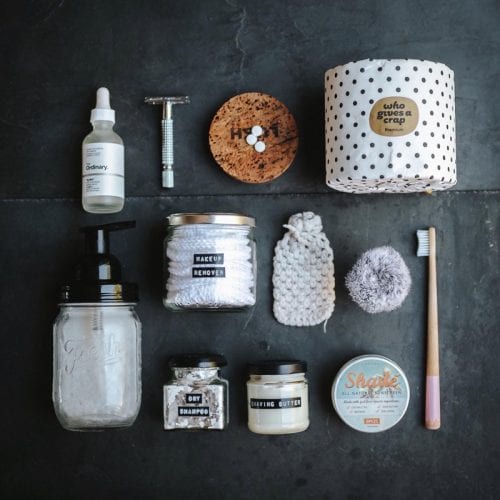 3. More sustainable cleaning products
Your cleaning products are likely to all be in plastic bottles and designed to be thrown away.  Using cleaning products like Iron & Velvet that have dissolving sachets of concentrated cleaning products are a great way to reuse your bottles and only buy what you need – the product!
I'm also a big fan of DIY cleaning products. Have a look at my recipe for a cleaning spray that I use pretty much all over my home. All you need to make it is some water, castile soap or washing up liquid, and if you'd like you can add some drops of essential oil and glycerine.
4. Brushing your teeth
A really easy plastic free switch is to go for a bamboo toothbrush that you can pop in the compost when you need to replace it! I use a Truthbrush and love it.
When it comes to swapping away from plastic tubes of toothpaste there are a few options. I use Den tabs which are toothpaste without the water. You need to chew them up into a paste in your mouth before brushing your teeth. Another option is buying a toothpaste in a glass jar like this one from GEOorganics. Neither of the options above foam, but it's just something you get used to!
There are also quite a few non-synthetic dental flosses out there too like this one from Bambaw.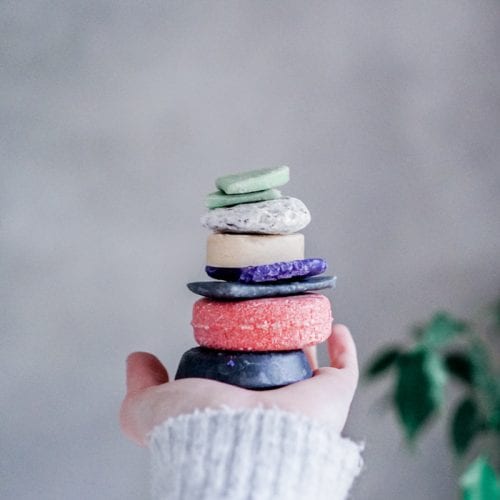 5. Shampoo & conditioner bars
There are so many companies offering shampoo bars for all different kind of hair types now. Take your time, do some research to make sure you're getting the right shampoo bar for your hair type. My hair is really fine and gets greasy easily, so I use the Seanik one from Lush.
I've recently nailed using a conditioner bar. These are infamously difficult to get to grips with, but I've found that if you keep them damp either in a soap bag or a small dish of water, they are really easy to use as they are nice and soft. Another option is to grate them and mix with warm water to create a liquid hair conditioner.
6. Plastic free razors
Switching to a reusable safety razor is a great way to reduce your waste as you keep the body of the razor and just switch out the blades (which are recyclable). It can seem scary at first to use one, but practice makes perfect and you'll soon be using them to shave everywhere you used to! There are some great tips on how to use a safety razor in this video.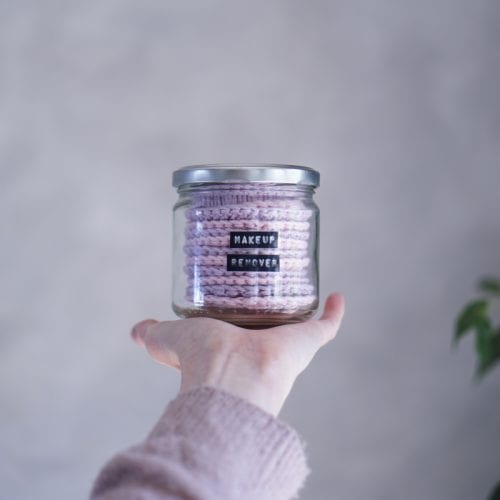 7.  Make-up remover
Virtually all makeup remover wipes contain plastic. If you want a more environmental alternative you can use a face wash bar and muslin cloth. Or you can have a go at making your own using reusable cotton face rounds! My DIY makeup remover recipe is oil based, and you can use Coconut Oil, Sweet Almond Oil or Bio-Oil depending on your preference and skin type.
8. Loofahs
When you think of loofahs you're probably thinking of those plastic pompoms that you use in the shower, but I'm talking about the loofah plant sponge – a great plastic free alternative to sponges. You can buy loofahs in most plastic-free or refill shops as well as online. They are good for gently exfoliating your skin and can be composted when they need replacing.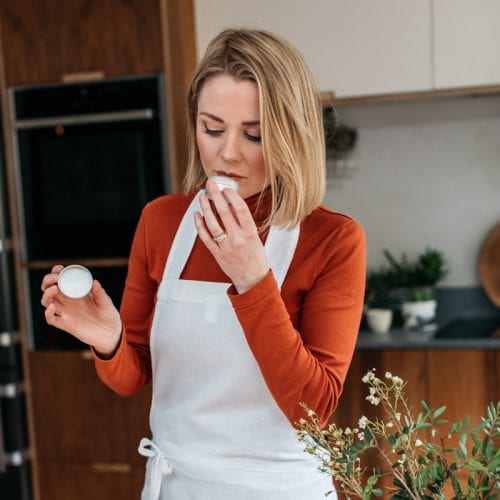 9. Moisturiser
Pretty much all moisturisers come in plastic bottles, tubs and tubes. Switching to a moisturising bar or a product in a glass pot is a great way to remove this hard to recycle plastic from your bathroom! There are so many companies offering these products, so shop around and find your favourite. I personally love this one from The Ordinary as it contains B5 which helps to naturally moisturise your skin and comes in a glass bottle.
When it comes to body moisturisers switching to light oils over lotions is great for your skin and your bank balance too. I love to use sweet almond oil with a few drops of lavender essential oil mixed in. Alternatively you could get your lotion bottles refilled at a local zero waste shop!
10. Make your own natural and plastic free products
This is what I do most of – and once you start you can't stop! I've made my own cleaning products, shaving balm, face wash bar, facial oil, make up remover… the list goes on! Making your own products is really simple as long as you have good, clear instructions and the ingredients to hand.
I'm going to share my favourite bathroom DIY product, the natural deodorant putty, with you below. Once you've used this, you will never go back to using commercial deodorants, trust me.
Home made natural deodorant putty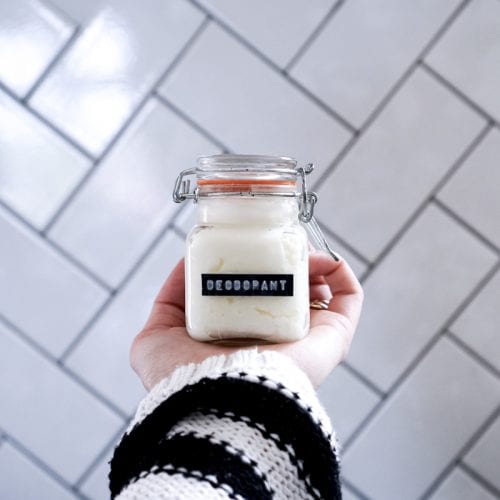 You'll need:
A resealable jar or tub
3 tbsp of bicarbonate of soda (if you have sensitive skin you can swap this out for a fine clay / arrowroot powder)
3 tbsp of cornflour
2 tbsp of coconut oil
10 drops of essential oil of your choice (I use 5 drops of tea tree and 5 drops of lavender)
1 ½ tsp light oil (sweet almond / sunflower / rapeseed)
How to make it:
Measure out the coconut oil into a bowl and microwave for 1 ½ minutes (at 30 second intervals) until the mixture has completely melted.
Measure out your cornflour, bicarbonate of soda & light oil into the bowl and mix until smooth.
Once combined, add in your essential oils and mix again.
Leave the mixture to set in the bowl in the fridge for 10 minutes or so.
Once set, mix up the deodorant into a creamy consistency using a fork. Pop the mixture into a clean container and you're ready to use!
How to use:
Scoop out around a pea sized amount of the deodorant cream and simply rub it into your armpit. You can go about your day as normal in the knowledge you won't have smelly pits!
I'm a truly a convert to natural deodorants and would definitely recommend you give it a try too!
Read more on the Mooncup Blog:
What kind of person uses a Mooncup?!?
Pandemic is no excuse to give up our fight against single-use plastic
How is the Mooncup® menstrual cup environmentally friendly? 10 reasons
Top menstrual cup tips for a first-time Mooncup® user